Engines-Buy Engines-Used Engine for Sale-Reconditioned Engines-Gearboxes-Japanese Car Engines-Remanufactured Engines-Rebuilt-New Engines-Refurbished-Cheap Engines-Diesel Engines Rebuild
Ideal Engines Blog - Discuss Engine Issues With Experts
Mazda 6 Is A Stunner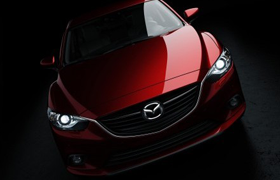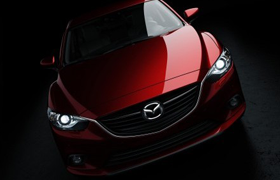 Mazda have released teaser images of its new saloon, while full details will be given at the Moscow Motor Show in August. It goes on sale in the UK in early 2013 and uses Mazda's Skyactiv technology to keep fuel consumption and CO2 emissions low. The current Mazda 6 is available in estate, saloon and hatchback whereas the new Mazda 6 will only be available in saloon and estate, both due to go out on sale at the same time.
Its flagship model, the 6, will debut the company's new brake energy regeneration system. It recovers and stores the energy created when braking, which can then be used to power the car's electrical systems, thereby reducing strain on the engine and reducing fuel consumption. The model on show in Moscow will be the company's 162bhp 2.0-litre petrol engine mated to a six-speed automatic transmission but manual will also be offered for production. UK buyers are likely to be most interested in the latest 2.2-litre turbo diesel with either 148bhp or 173bhp, which will be offered with both automatic and manual transmissions, just like the CX-5.
Mazda's new saloon is certainly going to turn up the heat and seems like they want to hit their competitors for a SIX.