Engines-Buy Engines-Used Engine for Sale-Reconditioned Engines-Gearboxes-Japanese Car Engines-Remanufactured Engines-Rebuilt-New Engines-Refurbished-Cheap Engines-Diesel Engines Rebuild
Ideal Engines Blog - Discuss Engine Issues With Experts
Mazda 6 Estate – Revealed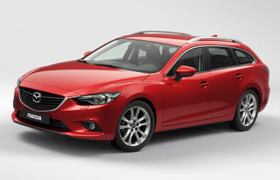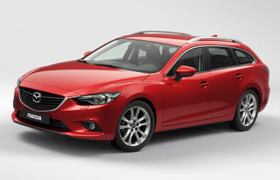 The arrival of the Mazda 6 saloon at the Moscow Motor Show last month, was a big success for Mazda. The Japanese firm has announced that the all-new Mazda 6 estate will join the saloon on its stand at the Paris Motor Show in late September.
The Mazda 6 estate will feature Mazda's latest 2.2-litre diesel engine, with the latest fuel saving Skyactiv technologies. The same engine is used in Mazda 6.
In the Mazda 6, both a high and low power version of the 2.2-litre diesel will be made available. Both of the versions meet the latest Euro6 emissions standards. A 2.0-litre direct injection petrol model will also be included in the UK range, which goes on sale later in 2012.
The new Mazda 6 is the first car to receive Mazda's brake regeneration system called i-ELOOP.  The system uses a capacitor to capture and store kinetic energy, which can then be used to power the car's electric system. The design for Mazda 6 estate is inspired from the KODO design language which can also be seen on CX-5.