Engines-Buy Engines-Used Engine for Sale-Reconditioned Engines-Gearboxes-Japanese Car Engines-Remanufactured Engines-Rebuilt-New Engines-Refurbished-Cheap Engines-Diesel Engines Rebuild
Ideal Engines Blog - Discuss Engine Issues With Experts
Mazda 3 Hybrid With 2.0l Engine Launched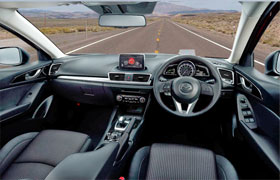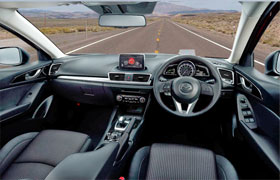 Mazda 3 Hybrid – Is it too little too late?
Mazda has taken its time to join the hybrid race but it has done it with a style. Mazda 3 Hybrid has been fitted with Toyota's tech, giving it a massive boost. Toyota's petrol-electric drive train works well plus Mazda 3 has a better ride and handling than Toyota. It is certainly more refined and more attractive. For now, Mazda 3 Hybrid will only be sold in Japan.
Hybrids are massive in Japan with 60% of new car sales going towards Hybrids. Yet Mazda 3 is the first Hybrid from the company. It efficiently mixes the 2.0-litre SkyActiv petrol engine with hybrid technology. Mazda 3 Hybrid is only available as a saloon. Making the 3 Hybrid means a loss of 107 litres of boot space and increase of 80kg in weight. The 3 Hybrid has the same batteries, electric motor, CVT gearbox and hybrid control systems as in the Prius. The driving position gives good visibility. There is no plug-in version of the Mazda 3 Hybrid where as its competitors have offered plug in versions.
Inside, Mazda 3 boosts a modern dashboard and better-quality materials which gives it a more upmarket feel than the Prius or Auris Hybrid. Its driving experience is also better than the two with sharper steering, better body control, agile handling and more comfortable ride. In other words, it is much more impressive than a Prius. It switches from idle to EV running smoother than a Prius. The pedal is also less grabbier than in a Prius. Mazda's 2.0-litre four-cylinder engine is more refined than the 1.8-litre engine fitted in the Prius. Mazda 3 Hybrid is unlikely to make it to British shores as hybrids don't feature in Mazda's European plans. Nonetheless, Mazda 3 Hybrid is a stylish alternative to the boring and dull Toyota Prius and is set to have a strong future.