Engines-Buy Engines-Used Engine for Sale-Reconditioned Engines-Gearboxes-Japanese Car Engines-Remanufactured Engines-Rebuilt-New Engines-Refurbished-Cheap Engines-Diesel Engines Rebuild
Ideal Engines Blog - Discuss Engine Issues With Experts
Do You Know Who World's Top Selling Automaker Is?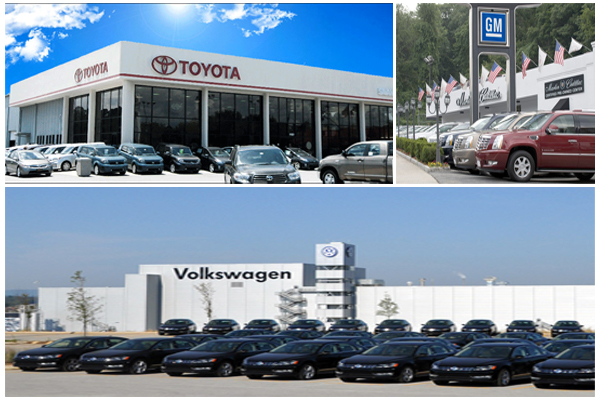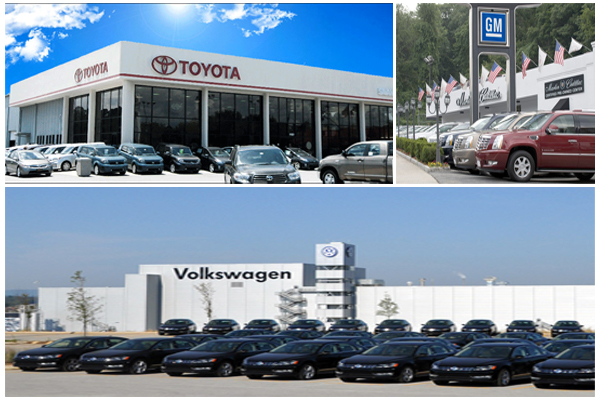 • Toyota Japan
• General Motors USA
• Volkswagen Germany

There are lots of automobile brands sold in the world but there are very few automakers which people feel are reliable and safe. Most influential car makers who sell big number of vehicles every year, such as General Motors, Audi and Mercedes-Benz are some of them but you must not forget the Japanese car manufacturers. You would be amazed to know that the world's top selling automaker is a Japanese brand. It is Toyota, Shocked? You don't need to be, here is an overview of Toyota sales.
Toyota is the top selling automaker on the globe for the past two years. They have total sales of 9.98 million units in just year 2013. Second position is grabbed by General Motors with only 9.7 million units but Toyota's performance was enough to outpace its rival General Motors by around 270,000 vehicles. It was a gain of 2.4-percent over 2012 and the stats were more than enough to make Toyota the top-seller automobile maker for two years in a row. It was not the end of story from Toyota but they are gradually losing their grip on the auto markets because the gap between the top three is shrinking. Toyota held a 460,000 units lead in 2012 but in 2013 this lead has been decreased by 190,000 units.
GM is chasing Toyota with of huge sales in the last year and they have reported a four percent increase against Toyota's 2.4 percent increase which puts GM on second place just ahead of Volkswagen. Volkswagen is German's largest automaker with a list of subsidiaries and luxury brands, sold 9.5 million vehicles in the same year.
Toyota CEO Akio Toyoda said in a press conference with Bloomberg that; his company geared up to win the sales competition while also remaining on top with more profitable than General Motors or Volkswagen. The year 2014 is going to be another attention-grabbing year as the three automakers fight for the label of World's leading sellers. Toyota has visualised that it will boost sales in 2014 to 10.32 million units, which would make Toyota the first automaker ever to outshine 10 million units global sales though General Motors and VW are likely to again wrestle for the lead in the enormous and every growing Chinese market.