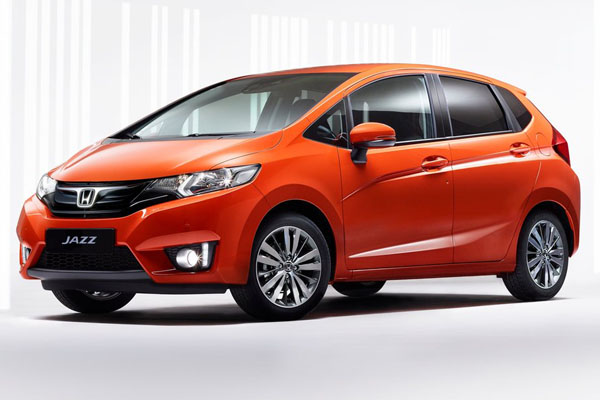 Honda Jazz takes on Suzuki Baleno
The Honda Jazz has a lot to prove next to the Suzuki Baleno we're also running, but first impressions are good. It's likeable, well equipped and pleasant to drive, despite a couple of niggles. We'll be putting the space to the test, although time will tell if the Honda can shake off its staid image.
Simple Vehicle
Both these small cars are aimed at the more rational, practical end of the supermini market, offering impressive levels of space and versatility. Neither the Jazz nor the Baleno makes much of an attempt to be sporty, and both have an honest, no-nonsense charm as a result.
Focusing on a similar sort of purchasers means the Jazz and Baleno have gone head to head before in a gathering test, so while respecting the Honda to our armada it felt like a smart thought to return to what it needs to convey throughout the following six months.
Engines
And so it should. At £16,755 it costs £2,506 more than the Baleno – no amount of soft-touch plastic on the dashboard can make up for that. Plus, as we found out when we tested the two models together, the Suzuki's punchy 1.0-litre turbo petrol is notably faster and more relaxing at speed than the Jazz's 1.3-litre non-turbo unit.
But the Honda's engine isn't without its charm. Peak torque doesn't arrive until a heady 5,000rpm, meaning you have to keep it on the boil to make progress, and the rev-happy unit makes the part of the fun.
It's helped by the sweet and slick-shifting six-speed manual gearbox, which allows you to make the most of the Jazz's modest 101bhp output without it feeling like a laborious process.
It's the space I'm looking forward to putting to the test most, though. The Jazz will frequently find itself fully loaded with luggage for airport runs, where the fold-up Magic Seats in the rear are sure to come into their own, or crammed with five full-sized adults when I'm called on to ferry friends around, so it'll need to live up to its billing as a supermini with versatility at its core.
New Tech
Our top-spec EX Navi show coordinates the Baleno for standard hardware. Both autos come fitted with a touchscreen sat-nav, and additionally atmosphere control, a DAB radio and a back view camera. Be that as it may, the Suzuki's voyage control is versatile not at all like the Jazz's ordinary framework.
Our top-spec EX Navi model matches the Baleno for standard equipment. Both cars come fitted with a touchscreen sat-nav, as well as climate control, a DAB radio and a rear-view camera. However, the Suzuki's cruise control is adaptive unlike the Jazz's conventional system.
Honda Jazz has a tough fight on its hands, but will it win, we will have to wait and see.