Engines-Buy Engines-Used Engine for Sale-Reconditioned Engines-Gearboxes-Japanese Car Engines-Remanufactured Engines-Rebuilt-New Engines-Refurbished-Cheap Engines-Diesel Engines Rebuild
Ideal Engines Blog - Discuss Engine Issues With Experts
Honda Confirms A Compact Urban SUV Concept At The Detroit Motor Show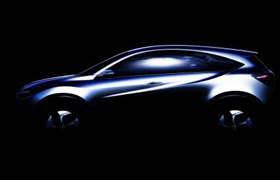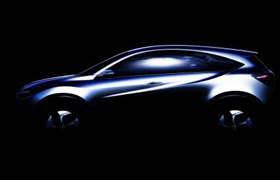 Honda has confirmed that a Civic-based SUV concept will debut at the Detroit Motor Show in January 2013. When it reaches production likely in late 2013, it will aim to emulate the success of the Nissan Qashqai.
The show car which is called the Urban SUV ConcepT, is teased in this darkened sketch, but the proportions and several design details are clear to see. A low coupe-like roof and swollen wheelarches give it a stretched-out sporty look, while the signature line is a bold upturned crease that joins the window line to create a point in the C-pillar.
The front door handle is visible but not the rear, suggesting some sort of hidden handle in the C-pillar is likely. Turbine-style alloys, narrow head and tail lights and a roof spoiler complete the styling. Honda has released precious few details on the car at this stage, other than to say that it is a global model that will definitely be coming to the UK.
We'll bring you all the details and pictures when the car makes its world debut in Detroit on 14 January next year.