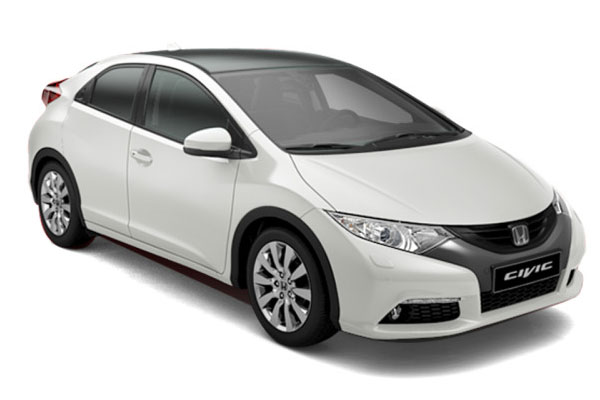 • Cleanest i-DTEC Engine
• Exclusive Styling Tweaks
• Most Refined Motorway Cruise

The Honda Civic has won the 'Best Company Car to buy award of the year' and SME company car of the year award. The all new Honda Civic has won the title as it was selected from a list of nominees which included Volvo V40 and Vauxhall Ampera. Honda Civic 1.6 i-DTEC SE-T engine was selected on the bases of several factors.
Cars in this class don't only have to be sophisticated, grand rate and immense to drive but they also have to be lucrative for company car drivers, and the Civic was the only car that marks off all of those boxes.
Business Car Manager's road test editor, Luke Madden said, "The Honda Civic wins out on value here. It's not quite as cheap as the (electric) Ampera on company car tax but it has a far lower P11D value. It's comfortable, refined and comes with a great 3-year, 90,000-mile warranty, too."
For the Civic, Key to the success was its ultra proficient 1.6 litre diesel engine, which is the cleanest ever engine for any Civic that emits only 94g/km of CO2. That means excellent option for small fleet managers because this car meets the criteria for the 100% writing down stipend that knocks down at 95g/km and lower.
What's additional the fuel saving figure of 78.5mpg is acutely remarkable, and we originate the Civic to be wonderful for long, comfy and sophisticated motorway cruises. The Honda Civic is a seriously accomplished family hatch that makes ample wisdom as a company car when matching up with this ultra efficient 1.6 i-DTEC engine. For company car drivers, it has low tax rates of only 13% on company car tax band and for business car managers it 100% meets the criteria.
Fling in the extremely handy cabin, featuring an enormously spacious boot, and some big heart standard tools including air-conditioning, satellite navigation and 16-inch alloys – and you can begin to see why we think the Civic is such great value.