Engines-Buy Engines-Used Engine for Sale-Reconditioned Engines-Gearboxes-Japanese Car Engines-Remanufactured Engines-Rebuilt-New Engines-Refurbished-Cheap Engines-Diesel Engines Rebuild
Ideal Engines Blog - Discuss Engine Issues With Experts
Honda Civic To Be Controlled By your Iphone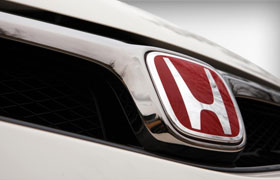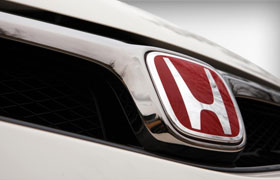 What Happens When a Honda Civic meets an iPhone 5s?
Honda has announced a new iPhone 5s compatible system will be fitted to the upcoming Civic.  Japanese Auto manufacturer has announced that the new Civic, set to be launched in 2014, will feature a new 'Display Audio' system which will also have compatibility to use Apple's iPhone range, including the latest iPhone 5s and the budget 5c. The announcement was made over a Google Hangout. The new system has a seven-inch touch screen in the centre console, operated by swipes and movements similar to those used in Apple iPhone. Passengers can access personal contacts, media and maps via the new system. Honda will also launch new iPhone apps so that passengers take full advantage of the new interface. The first app to be launched is the HondaLink Connect allowing passengers to view points of interest around them and check important information about the car.
There is also a HondaLink Navigation app priced at $59.99 (£36), which again allows passengers to control the app directly on the cars touchscreen. HondaLink Aha provides access to cloud-based services, which can be viewed and controlled from the seven-inch touchscreen. The ninth generation Honda Civic will be available at the start of 2014 but will not be available as a hybrid. This doesn't mean it's not efficient, it lets you choose between four Honda engines with the petrol motors coming in the shape of a 1.4-litre i-VTEC able to return 52.3mpg and a more powerful 1.8-litre i-VTEC returning 48.7mpg.
Predictably, the most popular Civic models are fitted with the diesel engines. The 1.6-litre diesel motor is the most efficient of the lot, giving a claimed 78.5mpg and emitting only 94g/km of CO2, making it exempt from road tax. The larger 2.2-litre i-DTEC diesel engine is still good for 67.3mpg but emits more CO2 at 110g/km. Pricing for the facelifted Civic starts from £16,995 and rises to £28,990.