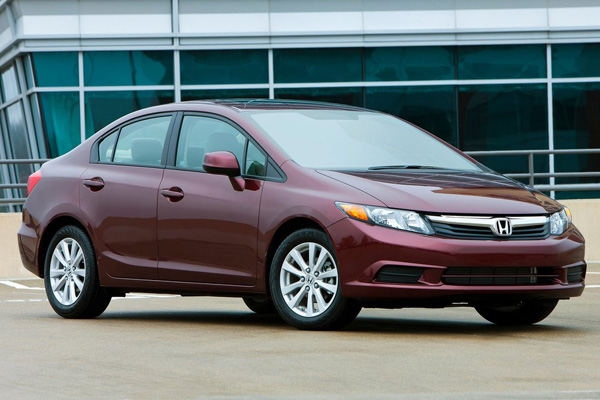 Range of Engines let you choose the most appropriate
Setting high standards for car manufacturers has been a peculiarity of Honda and when you come across Civic findings are great. Practicality is guiding principle while offering excellence of automotive engineering and efficiency.
Perfect steering allow the man in control to enjoy running a great looking car having some real time advantages that owners would like to have. Suspension is tuned expertly to stop transfer of affects of bumps and roughness of patches of road.
In the similar manner handling is out class so driving becomes a treat and to enjoy the fun. This hatchback got a turbocharged engine as a standard feature and the rest is your choice and affordability.
The first choice can be 2.0 liter that can produce 158hp and the other can offer 174hp. The second one is 1.5 liter turbocharged and both have automatic gearbox with six gears. The optional sport option is capable of 180hp that can satiate the desire of power of many buyers of luxury cars. The only complaint could be from those who are taller in height as roof is not that high to accommodate them.
Reintroduction of hatchback will certainly positively impact sales
Common global platform for Civic brings great satisfaction for all buyers around the world as they know there is nothing more or less they are going to have. The new model has been produced in England is a hatchback and sportier in both look and function of machine. The business of company has also improved due to same design and engine quality for whole globe.
This step has also made the company to hope for improved sales in American hatchback market as people need no to import best models from other parts of the world. This would also give a boost to overall sale of the brand so impact of a single step could possibly prove a game changer for the company in long run.
Engine performance is also good as it is reasonably fuel efficient without any cut in speed and power. Comfort for riders is of high class, technology is most modern and splendid driving experience has made it a formidable rival to all other vehicles present.
1.5 Liter Turbo Engine has good advantages
Cabin is quite roomy that has been built with high end material to soothe your sense of luxury. Safety features are up to dated so you do not need to ask for anything more than present in this vehicle.
Hatchback models are added in this year lineup and turbo engines are also improved in their output so the riders enjoy bit more power while driving. Two more vehicles in the range will be available after few months one of them is Si that will come with high performance guarantee by Honda.
The other would be Civic Type R but for both the buyer need to wait little more. At present the most suitable vehicle in the range is 1.5 Litre turbo engine as it is combination of fuel economy and high performance.