Engines-Buy Engines-Used Engine for Sale-Reconditioned Engines-Gearboxes-Japanese Car Engines-Remanufactured Engines-Rebuilt-New Engines-Refurbished-Cheap Engines-Diesel Engines Rebuild
Ideal Engines Blog - Discuss Engine Issues With Experts
Honda Civic Hatchback Gets a 1.6litre Tubodiesel Unit, Finally!!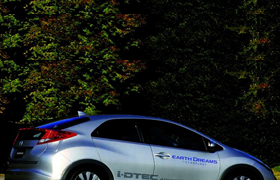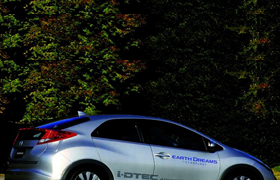 Honda  took its time, but finally Honda Civic hatchback buyers get an option of a turbodiesel engine. The claimed efficiency and performance of the new 1.6litre unit is top class at 78.5mpg with 94g/km of carbon emissions. It gets a six speed manual gearbox and will be offered in the same trim levels as the current range i.e. SE, ES and EX.  The standard equipment will be equivalent to the larger Honda  2.2litre diesel version. The entry level SE model,  starting from £19,400, gets 16 inch alloys, audio controls on steering wheel, electric windows and climate control.
Mid-specced ES variant gets all of the above plus automatic headlights and wipers, Cruise control, Bluetooth connectivity and a rear view camera and costs £20,595 to buy. Range topping EX trim level adds front and rear parking sensors and a DAB radio with a price tag of £23,175. Engine stop/start feature comes as a standard across the range.
According to Honda the mating of five door hatch and a small oil burner is "exciting new chapter in the history of Honda".  But in fact it is a chapter that has been long overdue. Honda is already late as all of the Honda competitors like Ford, SEAT, Volkswagen, Renault have been offering economical turbodiesel engines in their five door hatch ranges for quite a long time now.
The new frugal 1.6litre turbodiesel engine will be available from January 2013.