Engines-Buy Engines-Used Engine for Sale-Reconditioned Engines-Gearboxes-Japanese Car Engines-Remanufactured Engines-Rebuilt-New Engines-Refurbished-Cheap Engines-Diesel Engines Rebuild
Ideal Engines Blog - Discuss Engine Issues With Experts
Half Boat; Half Car – The Fomm Concept One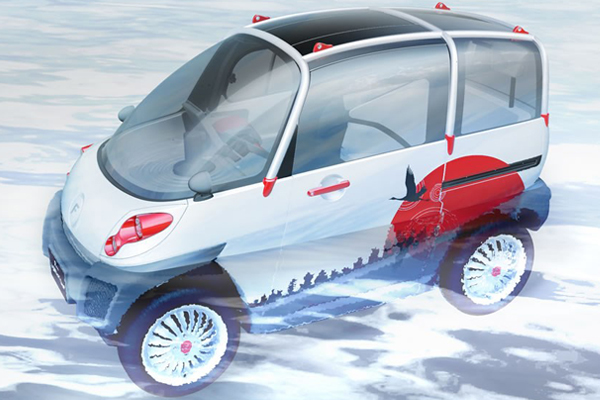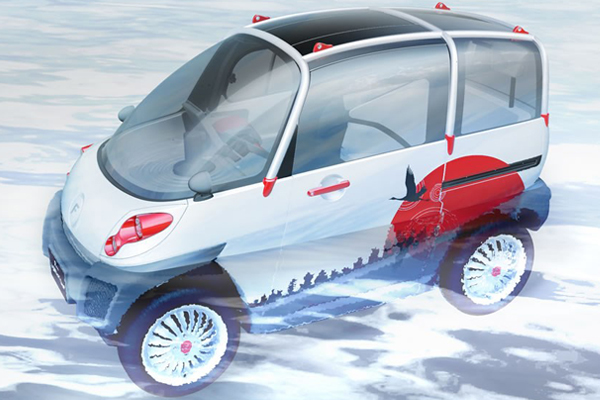 • World's smallest four-seater EV
• It Floats with best manoeuvrability in water
• 10kW electric power from two motors

All the automakers in the world are investing a huge amount of money and efforts in making Electric Vehicles, every time we see a new model being presented to the world. Every one of them having their own pros and cons, some fairly priced, others pay more attention to comfort. One EV is standing tall, that's the Fomm Concept One, a car offering what no one else has ever thought of. Despite of being an electric car, this one floats. Yes! That's right, its half boat; half car. It also has become world's smallest four-seater electric vehicle.
The concept is based on the thought of targeting those areas where flood ratio is high and in such moments, a good conveyance is much appreciated. It was year 2011 when Japan suffered from Tohoku tsunami and reaching out to help victims was a big challenge. Now this vehicle, if caught in flood, will use a water-jet generator to manoeuvre on water. It is capable of resisting damage done by flood and water. Here is one thing to be kept in mind, as this car is not designed to be a full time swimmer, some maintenance needs to done after a swim.
The company says that car's ability to float is only meant for emergency situations as it does not provide full manoeuverability in water. To keep Concept One floating, it weighs only 1,014 pounds. The dimensions are 4.24 feet wide by 8.2 feet long and 5.1 feet tall. Up front it uses 2 in-wheel electric motors that churn out a maximum output of 5kW of each. The driver control is offered in set of handlebars same as of a motorcycle. The chemistry of electric batteries this car use is not specified yet but is of cassette type. The price is also not know yet but it would definitely be affordable.