Engines-Buy Engines-Used Engine for Sale-Reconditioned Engines-Gearboxes-Japanese Car Engines-Remanufactured Engines-Rebuilt-New Engines-Refurbished-Cheap Engines-Diesel Engines Rebuild
Ideal Engines Blog - Discuss Engine Issues With Experts
Green Mercedes Engines to Power The Company's First Ever SUV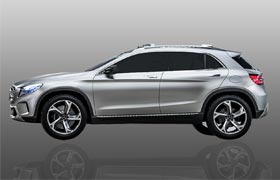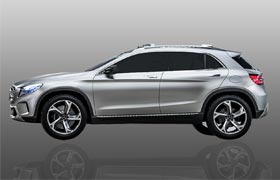 Every car enthusiast is excited about the Frankfurt Motor Show next week, Mercedes Benz will be launching the GLA, its first ever Sports Utility Vehicle (SUV). The GLA will be offered with choice of three Mercedes engines, two petrol and one diesel. The petrol engine range includes a 1.6-litre and a 2.0 litre units that produce the output of 156 bhp to 211 bhp. The 2.2 diesel CDI engine gives the power output of 136 bhp and have the carbon emission value of just 114 g/km. The CDI engine will also be offered in a 170bhp version. Mercedes claim to offer a 65 mpg of fuel economy with the CDI engine. It takes the GLA from 0- 62mph in just 6.5 seconds and goes up to 145 mph.
The SUV will be be launched in four body trims, GLA, ML, GL and G.
The Mercedes will be available for the UK buyers in November and price is expected to be somewhere around £25,000 and the deliveries will be made in the start of 2014.