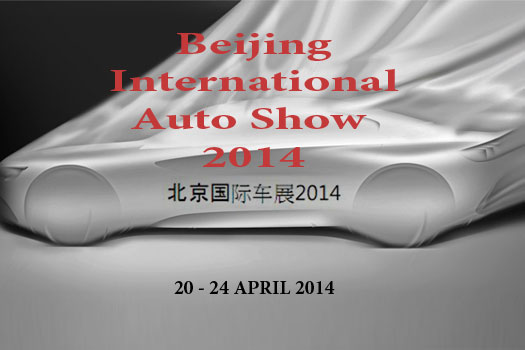 The 2014 Beijing Motor Show opened to the media yesterday and it will be on air till 24th of April 2014
The Beijing Motor Show 2014 presented an exhilarating collection of car launches either production or the concept. The Beijing Motor Show 2014, or else famous as the Beijing International Automotive Exhibition, is one of the most significant dates in the motoring calendar. It's particularly imperative for the manufacturers, as China is an emerging automotive market, but there are a lot of new models set to be displayed at the show, and we'll be bringing you the up-to-the-minute stories from Beijing International Automotive Exhibition floor.
It opened for the press yesterday and 86 press conferences were held in a single day, at the Beijing Motor Show. Blazing new models, super star cars and several ideas to be introduced at the show. President Johan de Nysschen for Infiniti has introduced the Q50 Eau Rouge concept at the 2014 Beijing International Automotive Exhibition in Beijing.
Over 2,000 demonstrators from 14 countries across the globe are taking part in this mega event. This year, the auto show has beaten itself by size, covering the area equal to the size of 30 football fields.
CEO & President of Ford, Alan Mulally, said, "On the Ford Escort, what's neat about the Chinese is, they want a little bit more room, a little bit more room in the back seat, they want to be able to handle their families in a neat and safe way, so I think this, led by China, is also going to be a preferred vehicle around the world but it really was led by the Chinese taste."
Mercedes-Benz has displayed a SLS AMG Coupe Black Series at the 2014 Beijing Auto Show, in capital of China, April 20, 2014. The auto show has fascinated and grabbed the attention of a record 118 new models and provided them a platform for their debuts. The Beijing International Automotive Exhibition, held every two years, has grown into one of the most important auto events in the world and now draws major actors in the automotive industry. So just sit tight, fasten your belts and enjoy the Beijing International Auto Show 2014 with us.