Engines-Buy Engines-Used Engine for Sale-Reconditioned Engines-Gearboxes-Japanese Car Engines-Remanufactured Engines-Rebuilt-New Engines-Refurbished-Cheap Engines-Diesel Engines Rebuild
Ideal Engines Blog - Discuss Engine Issues With Experts
Get Ready for VW Golf Sportsvan due in 2014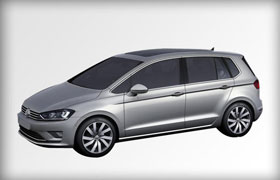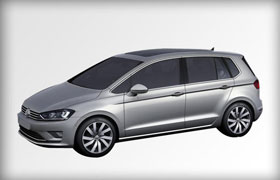 VW Golf's Sportsvan
The Golf Sportsvan was revealed at the Frankfurt Motor Show earlier this year, but a production-ready version of VW's latest MPV, ahead of going on sale in autumn next year. The Sportsvan spied completely undisguised it looked showroom-ready and virtually unchanged from the concept model. It sits on the same versatile MQB platform as the Golf hatch on which it's based.
There is still no official confirmation on what name the MPV will carry when it hits showrooms in 2014. The original Golf Plus name was dropped in favour of Golf Sportsvan for the concept car, but VW is staying reserved about how the production model will be named. The concept measured in at 4,338mm long, making the Sportsvan 134mm shorter than the old Golf Plus, but 83mm longer than the current Golf. The 48mm longer wheelbase and elevated roofline will boost interior space and load lugging ability.
As it's based on the current Mk7 Golf, the engine line-up from the hatch will be carried over. Turbocharged petrol engines ranging from 84bhp to 148bhp and two diesel engines producing 109bhp and 148bhp will be available. A economical Bluemotion variant will be offered, promising 76.3mpg and emitting only 95 g/km of CO2, making it exempt from road tax. Orders are likely to begin in spring next year and prices shouldn't stray too much from the outgoing Golf Plus, so a price tag of around £19,000 is expected.