Engines-Buy Engines-Used Engine for Sale-Reconditioned Engines-Gearboxes-Japanese Car Engines-Remanufactured Engines-Rebuilt-New Engines-Refurbished-Cheap Engines-Diesel Engines Rebuild
Ideal Engines Blog - Discuss Engine Issues With Experts
Ford to Launch Mustang in UK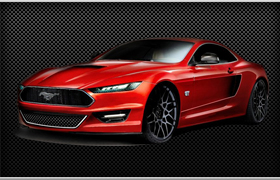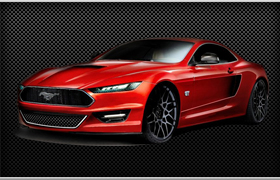 50 Years of Wait is about to end – Mustang Coming to UK in 2015
You know when you have to wait 50 years for a car and then finally you can have one in your parking lot, well finally Mustang is coming to UK. A great news for car fans as Ford announces that the new Mustang with fresh design and new fuel-efficient engines is coming to UK in 2015. That's big news for Mustang fans here; after selling nine million cars, finally it will arrive on UK shores in 2015. The 2015 model will make its debut in January at the Detroit Motor Show. It will go on sale from early 2015 as a right-hand drive vehicle.
No prices have been announced yet, but expect to pay £30,000 for the four-cylinder EcoBoost model, V8 model will be cost about £5,000 more.  The Mustang and V8 engine has always gone hand in hand, and for nostalgic customers, a 5.0-litre V8 range-topper will be offered with 420bhp and 529Nm of torque. However, it's a brand-new 304bhp 2.3-litre turbocharged EcoBoost engine that will make up the overwhelming majority of sales in Europe. The fuel economy is expected to be better than the old 3.7-litre V6 by around 10 per cent. Boot space suffers slightly, dropping from 383-litres in the coupe to 324-litres – 56-litres less than the Audi A5 cabriolet.
A range of new technology has been added in too, including launch control push-button start and three selectable driving modes that tweak the steering, ESC and engine calibration feature, while a Track Apps function lets you record your own 0-62mph and track times directly through the onboard computer. This Mustang is the first that'll be sold across the globe, as part of the OneFord strategy. It brings greater consistency across Ford's global product line-up so that the Kuga and US-market Escape is now the same model and from September 2014 the Mondeo and US-market Fusion will be the same.