Engines-Buy Engines-Used Engine for Sale-Reconditioned Engines-Gearboxes-Japanese Car Engines-Remanufactured Engines-Rebuilt-New Engines-Refurbished-Cheap Engines-Diesel Engines Rebuild
Ideal Engines Blog - Discuss Engine Issues With Experts
Ford Ranger Engine Does Multi Tasking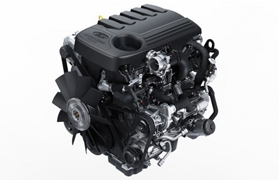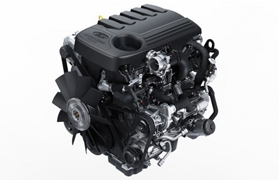 DThe latest generation of Ford Ranger is designed to offer a more car like driving experience while still giving tremendous off-road ability and load-carrying abilities. The Ford Ranger engine if offered in three options and two body styles; a regular two-door and a four seat model for those who want to double their pick-up as a family transporter. Its grille has a hint of Range Rover which is not a bad thing at all.
Firstly, the Ranger is a pick-up truck and this is evident from the way it drives, especially when it goes over poor surfaces. It becomes bouncy over these kinds of surfaces but it does handle this problem better than its rivals like the Nissan Navara and Mitsubishi L200. The Ford Ranger has good amount of agility and the steering is responsive too. The Ford Ranger engine for sale is responsive as it makes 123bhp from a 2.2 litre diesel engine. There is also a more powerful Ford Ranger engine which delivers 148bhp and makes it a good towing vehicle. The top of the range engine for Ford Ranger is the 3.2 litre diesel churning out 198bhp. This is the one you need if you want to carry heavy loads over long distances.
Pick-up trucks are never cheap to run and the Ford Ranger is no different in this regard. The Ford Ranger diesel engine s are fitted for pulling power rather than economy and you will struggle to get above 30mpg even on the lower-powered trims. The 3.2 litre engine for Ford Ranger has 249g/km of CO2 emissions which means tax will also be high. The Ford Ranger pickup is an enjoyable and safe to drive.