Engines-Buy Engines-Used Engine for Sale-Reconditioned Engines-Gearboxes-Japanese Car Engines-Remanufactured Engines-Rebuilt-New Engines-Refurbished-Cheap Engines-Diesel Engines Rebuild
Ideal Engines Blog - Discuss Engine Issues With Experts
Ford Focus St With New Engine Will Be Launched at 2014 Detroit Motor Show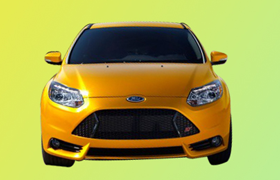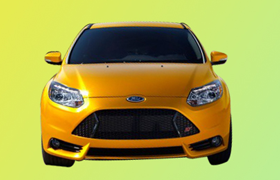 Ford has revealed that all new Ford Focus is underway for its excellent reengineering and rebuilding, it is getting a new shape and a refreshed face. Behind the light camouflage of pre-production Focus ST seems to be like same Aston Martin style as on facelifted Fiesta. There is also neater bumper added but the overall shape will be unchanged. Ford revealed that the release dates could be the 2014 but most probability of unveiling the new Focus is in Detroit Motor Show 2014.
Highly efficient new 2.0-litre EcoBoost engine would be used for the new Ford Focus ST 2014. The EcoBoost Ford engines are designed in all aluminium and are light weight to produce high levels of power performance in a smaller displacement. It is a 252bhp engine that produces the torque of 270 lb-ft which will boost the new Focus ST to 154 miles per hour with class leading economy of 32 mpg on motorway and 26mpg combined. The new Ford Focus engine has exclusively mounted with a six speed manual transmission but the quality of this transmission is that it tops the Mazda Speed 3 and Volkswagen GTI in fuel economy statistics. The EcoBoost engine has a high pressure direct fuel injection system, very low inertia turbocharging and twin-independent variable Cam timing (Ti-VCT). All three technologies create an advanced combustion system that fetches new altitude of performance and fuel efficiency
Hermann Salenbauch, the director of advanced product creation and global performance vehicles, said, "The 2014 Ford Focus ST has been designed to appeal to driving enthusiastic the world over,"
He reveals that their global performance teams in Europe, Asia and America have worked together to build up the core traits of Focus2014, the steering and suspension system, driving dynamics, engine sound quality and power enrichment. All Ford ST models are second to none in the exterior and interior delineation. The Ford engineers were able to apply the global DNA fingerprint to the new Ford Focus 2014 model and bring a different and unique sporting persona.