Engines-Buy Engines-Used Engine for Sale-Reconditioned Engines-Gearboxes-Japanese Car Engines-Remanufactured Engines-Rebuilt-New Engines-Refurbished-Cheap Engines-Diesel Engines Rebuild
Ideal Engines Blog - Discuss Engine Issues With Experts
Ford Fiesta Fights Back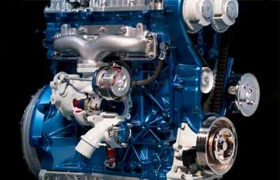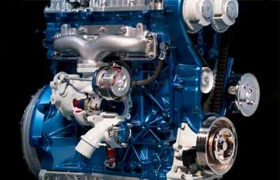 Ford Fiesta is the UK's best selling car by far, taken over shortly by Vauxhall Corsa in May this year. Vauxhall has beaten Ford for the first time in living memory. Ford still remains the leader of the market as it has been for many previous years. Keeping the Global Warming prospective in my mind, Ford is introducing 1.0litre EcoBoost engine in its Fiesta.
What impact will that have on the environment, well Ford Fiesta sales are so huge in number that it has the power to affect the gradients of the graph. When you're selling 100,000 cars a year, a little change in engine can immensely impact UK emissions. What is an EcoBoost engine? It is the engine that has transformed Ford in to an impressive little eco wagon. It drives beautifully well and the fact that it is coming to Fiesta is even more exciting.
In the Focus, it averages 58.9mpg where as in Fiesta, the 100hp or 125hp unit will probably emit less than 100g/km and average over 65mpg. Greener petrol engines will affect the overall CO2 problems and to speculate that Ford will be rolling out this engine is very exciting.  The three-cylinder 1.0-litre EcoBoost petrol engine uses turbo charging, direct fuel injection and variable valve timing on both intake and exhaust to deliver the power of a larger engine with the fuel efficiency of a smaller unit.
Let us know your thoughts on the new EcoBoost engine below.