Engines-Buy Engines-Used Engine for Sale-Reconditioned Engines-Gearboxes-Japanese Car Engines-Remanufactured Engines-Rebuilt-New Engines-Refurbished-Cheap Engines-Diesel Engines Rebuild
Ideal Engines Blog - Discuss Engine Issues With Experts
Ford Atlas The New F-150 Pick-Up Truck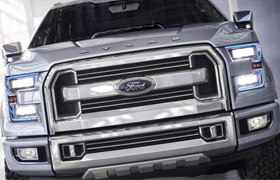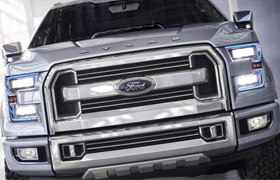 Ford has revealed the Atlas Concept, which shows the next generation of F-Series pick-ups. Descending from the roof in dramatic style, Ford has revealed the Atlas Concept at a packed press conference in Detroit. The sizeable concept previews the future of Ford's F-Series truck line, the best selling car in America for the last 31 years.
Although the Tonka-truck styling is a good indication of how the next F-Series will look, it's the advanced features and efficient technology that are revolutionary in the pick-up class. Under the bonnet is a 'next-generation' EcoBoost engine of undisclosed capacity, fitted with a stop-start system that disables automatically if you hook up a trailer to the back.
LED lights at the front and back are brighter and use less energy, while the aerodynamics are claimed to be significantly improved. Active grille shutters close when cooling isn't needed, shutters in the wheels close to improve airflow at high speeds and a retractable chin spoiler moves around to manage the flow of air under the car. A 360-degree camera gives the driver a bird's eye view of the car, to help in tight spaces.