Engines-Buy Engines-Used Engine for Sale-Reconditioned Engines-Gearboxes-Japanese Car Engines-Remanufactured Engines-Rebuilt-New Engines-Refurbished-Cheap Engines-Diesel Engines Rebuild
Ideal Engines Blog - Discuss Engine Issues With Experts
Ford 1.0 Liter Engine Is Winning Over Car Buyers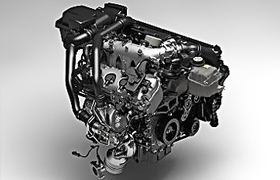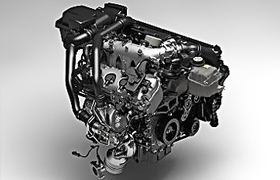 Ford Motor Co.'s new three-cylinder petrol engine is proving a hit in the European market. Ford says that a quarter of all Focus sales across Europe are for the model with the 1.0 liter downsized engine. It seems like Ford's downsized engine is the winner when it comes to compact cars in Europe as it is the only car maker that offers a 1.0 liter petrol engine. Its nearest rival is the VW Golf's 1.2 liter engine.
The engine is economical on fuel too. The 125-hp engine uses 5 liters per 100km that is 56 mpg and has CO2 emissions of 114g/km of CO2. Currently half of European new-car buyers choose a diesel. Ford thinks that will slowly change. Ford UK product manager Andrew Paton said. "It's taken customers 20 years to move into diesel, so the move back to petrol will take some time," "Once the rationale comes through you will see a significant shift out of diesel."
The downsized engine will also be offered in B-Max and C-Max minivans, as well as the Fiesta subcompact hatchback. Ford of Europe forecasts annual sales of 300,000 for vehicles with the one-liter Ecoboost by the year 2015.