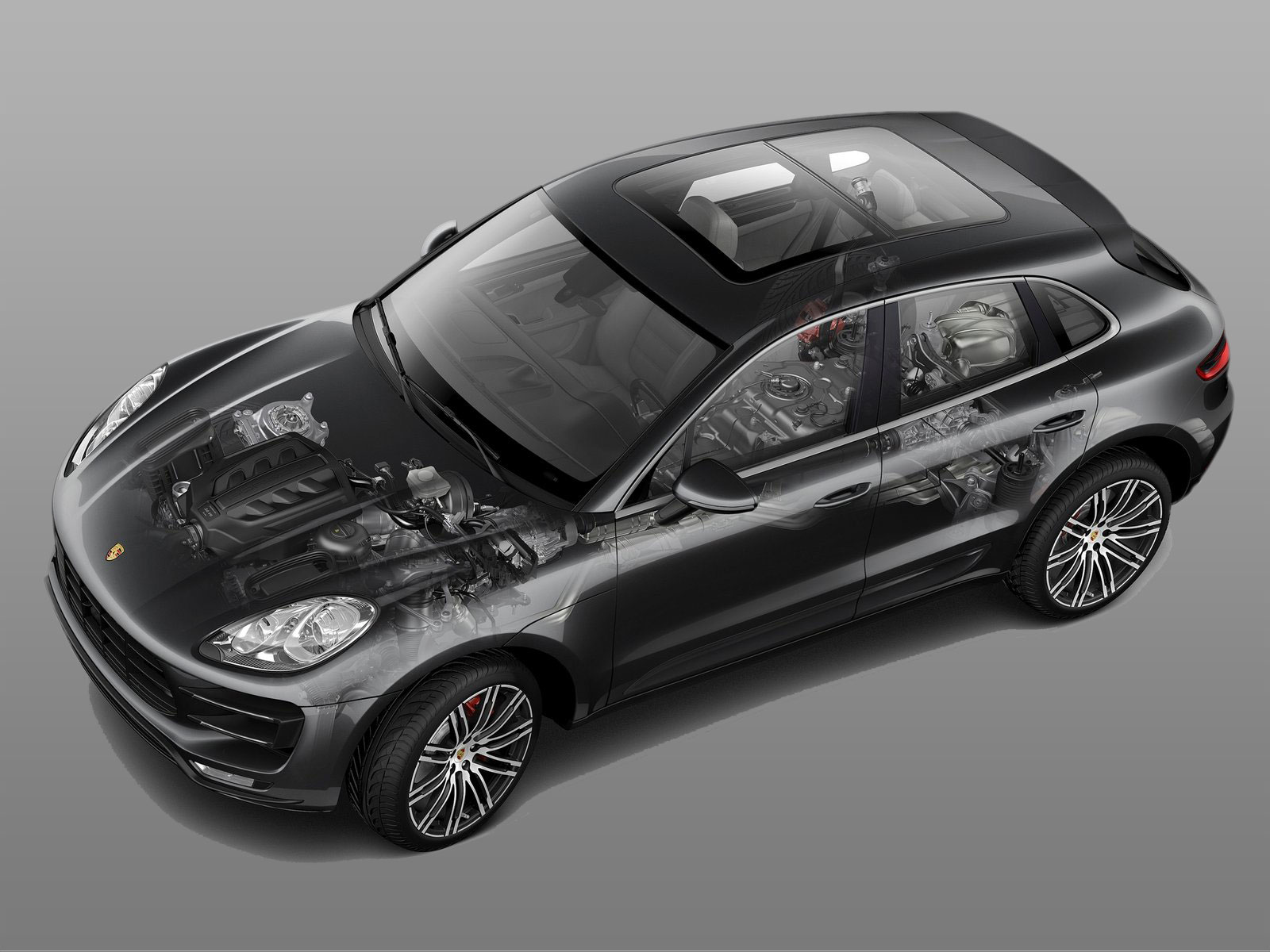 LA Auto Show continues with many new vehicles and un-shown concepts showcased daily and there is always a sufficient number of new metals to stare at the show. In the last couple of years, auto shows have earned a great significance and increasingly grown-up, very few automakers come up with the concepts that will never be brought into production. Our experts have selected five top vehicles from this year's (2013) LA Auto Show.
1. Porsche Macan

The Macan is an exclusive SUV from the house of Porsche, their designers and engineers have proven themselves very smart by delivering innovative advancements in their vehicles, they have done the same with Porsche Macan. It will not be available to drive till February, Porsche is marketing it  as 'the only sports cars in its sector', so we're expecting it to be excellent. Three engine options are expected to be there for the Porsche Macan, a twin-turbo 3.0-litre V6 petrol with 335bhp of power and 460Nm of torque and it will sprint the package on the road from 0-62mph within 5.4 seconds, with a top speed of 158mph. The diesel version of the same engine is capable of producing 255bhp of power and 580 Nm of torque and giving a 0-62mph running time of 6.3 seconds  reaching a maximum speed of 143mph, then there is a turbo charged 3.6 litres engine which is capable of producing 394 bhp and a torque of 550 Nm, however it takes just 4.8 seconds from 0-62 miles and has a top speeds of 165 miles per hour. Porsche has been taking orders since November 20 with for deliveries to be expected in April 2014 in the UK.
2. Mercedes AMG Vision Gran Turismo 
If we say that the Mercedes AMG Vision Gran Turismo is an uncharacteristic concept at the LA show than it won't be wrong, Mercedes has the vision to replace SLS next year with the Gran Turismo models. The all new Gran Turismo is powered by a bi-turbo V8 engine to produce more than 577 bhp of power to run this package of 1385kg. Mercedes also offered the virtual drive platform for the visitors of Gran Turismo stall. It will be in the market next year because with many style cues from the AMG and Mercedes.
3. Nissan GT-R NISMO
The standard Nissan GT-R is already a hyper car and can be classified as one of the most tremendous cars on e road, so you speculated what actually NISMO could do to give it more composure and further enhancement. The all new NISMO has a refreshed suspension system and engine is enhanced with extra power to generate more than 586 bhp, this power unit can sprint from stationary to 62 mph in just 2.4 seconds. The new NISMO has many parts made of carbon fibre to increase the strength and reduce the weight of the car.
4. New MINI
The all new MINI is subject to massive changes under the bonnet and leads to a definite revolution but the body and style changes are not that much prominent. The new MINI comes with a range of three-cylinder petrol and diesel engines capable of delivering improved fuel economy, while the Cooper S is equipped with the  four-cylinder turbo engine which provides improved acceleration than ever. Other features include a hi-tech security and safety systems from the BMW and newly used quality cabin materials never seen before in the hatch. The all new MINI hatch is very well structured and refined with the capabilities of customisation.
5. Jaguar F-type coupe 
Jaguar F-Type Coupe unveiled at Los Angeles Motor Show 2013 and ready to go in the assembly line, the Jaguar F-type coupe will be available with three engine options with different horse power generation aptitudes, 3.0 litres V6 engine with supercharger support is proficient of creating 335 bhp and is all set to pilot the Jaguar from under the bonnet while a similar 3.0 litre V6 supercharged engine will be attached in the Jaguar F-type S which is able of turning out 375bhp of power. The leader of the power squad is F-type V8 S engine has 5.0 litres V8 mechanism and supercharged as well. It is able of producing the strike hit of 488 bhp of power.