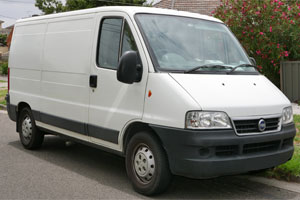 Practical approach dominates buyers of commercial vans so they estimate how much
New Fiat Ducato has fuel efficient Euro 6 engines which means running cost has been lowered and annual road tax is expected to be less than of predecessor model. Among commercial vans, this one has not been outstanding till the introduction of Euro 6 compliant engines.
Two other vans also use the same platform but Ducato can easily be distinguished. You can notice a tough body, good fuel economy and more kit in a new model of van. With progress in key areas now it surely makes way to the short list of buyers. Fiat engines for sale is a facility to replace your vehicle's power unit.
Sometimes you get very good condition unit and for many coming years, your vehicle does not need more than regular service. Practical approach dominates buyers of commercial vans so they estimate how much a vehicle will be useful for their routine tasks.
Fiat offers durability and it is quite important for all buyers to have strongly build vehicle for their work. Selection is finally made on merit. The sixth generation of the vehicle has expressed tons of experience the maker has. Since the launch of the van four decades, ago 2.6 million vans have been sold so trust of buyers is evident.
The major part of this number has been sold within Europe but in eighty other regions, the van has also done better. Frugal engines have made the case stronger for all Ducato vans so the increase in selling of a number of units is expected.
All units are paired with six manual speed transmissions
In the UK this van is quite popular and Fiat Ducato engines UK offers quality second hand units to be installed. Fiat has mastered diesel engine technology and Multi-jet II engines for Ducato have proved it once again. For entry level vans it has now 2.0 litre Multi-jet unit to produce 115bhp as Euro 5 engine has been replaced.
Previously used 3.0 litre engine is now replaced by 2.3 litre engine with power variants. The Multi-jet II 2.3 litre engine is capable of 180bhp just like predecessor but low carbon emission has been achieved. All units are paired with six manual speed transmissions and optional Comfort-Matic transmissions are also offered.
Brakes of the vehicle have been made tougher and efficient so effort on pedal has significantly decreased. If you move from old model to new on then it can little time to be adjusted. Front wheel drive configuration has been maintained by Fiat for this van and front suspension.
Rear suspension with leaf springs is also the same. Suspension noise has been controlled with some deft changes. For heavy duty van models, the more robust rear suspension is offered. Since the last six years, the same Ducato has been in the market but still, it is fresh and buyers are more focused on its ability to serve their needs than the exterior.
You get big headlamps, mounted high on the front and daytime running lights are fixed lower to them. The bumper is comprised of different parts and grille is a nice addition to look of Ducato. Build quality and comfort of the cabin has been better than predecessors.
Fiat timing chain is a reliable part
Numerous storage places are made available by designers of the van. Few of them have been covered with the lid while other places are open. Under passengers' seat, you get a good amount of space to put bigger things and door pockets also afford big bottles. Designers also concerned to make you feel better by using good material and enhancing toughness.
Every frequently used part, like doors, has been tested for thousands of times so that their life can be projected. Fiat timing chain is a reliable part but the life of every part is limited so you need to replace it at right time. Sometimes you can face surprise failure or breakdown but it is not common.
Electric stability control and hill hold technology are standard so your task in hilly areas remains easy to complete without mishap. Door mirrors can be adjusted with the push of a button and these are also heated to remain serving the purpose in all types of weather. Variety of entertainment options is also present inside the cabin. Nice sound system, USB port and Bluetooth connectivity are at your dispense.
Fiat offers great variety as you can choose
Full size spare wheel is present and you can set speed limit by speed block. You can choose from four different speed limits which need to get set in the workshop. With an upgrade to Tecnico model, you get more specifications like air conditioning, touch screen, DAB radio and satellite navigation.
The money spent on the upgraded model of Ducato pays you back nicely. Cruise control, fog lights and rear parking sensors are also part of this next level model. Fiat offers great variety as you can choose from ten thousand variations. This total includes commercial, passenger and chassis vehicle models.
Start and stop system is optional which definitely increase the fuel efficiency of already frugal Multi-jet II engines. Over the years this van has established itself as a reliable commercial vehicle so there is a class of loyal Ducato buyers. British conditions are not tougher than this vehicle's robust body so nothing going to hurt the performance of the vehicle.