Engines-Buy Engines-Used Engine for Sale-Reconditioned Engines-Gearboxes-Japanese Car Engines-Remanufactured Engines-Rebuilt-New Engines-Refurbished-Cheap Engines-Diesel Engines Rebuild
Ideal Engines Blog - Discuss Engine Issues With Experts
European Auto Markets Hit By Sales Slump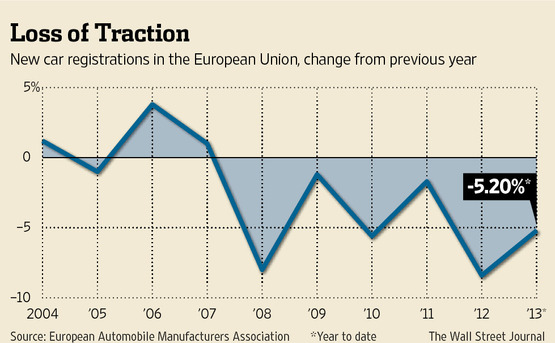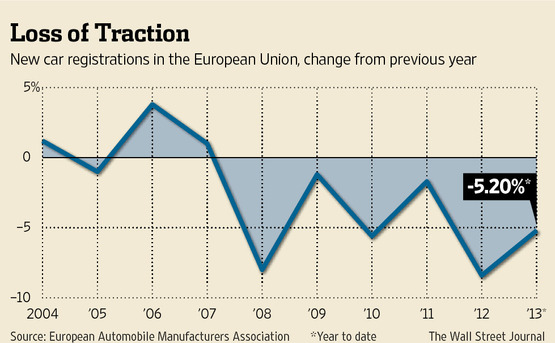 In August 2013, the European auto market has faced the lowest level of sales in last twenty years and it is emphasizing the uncertainties that a recovery in  sales orders might insulate the European region's markets. New registrations and sales have been decreased by 5% according to the Association of European Automobile Manufacturer's (ACEA) press release published recently. Since 1990 it has been noted as the lowest sales registration,
whereas August was the weakest month regarding sales, not just in the UK but across the Europe. In the first eight months of the year it's a bad experience with the decrease of 5.2%. According to the different surveys and reports from the auto makers, the new cars are not the symbol of status any more in the Europe. They believe that it will continue until the economic growth recovers to satisfactory condition and unemployment levels decrease. France has also very bad record this August as they are the largest auto makers in the European Union, the sale volume dropped down by 11%.
Some largest auto makers in the region have been hit by the low sales volume where PSA Peugeot-Citroen SA was on top by 17% decrease in sales registration and General Motors Co.'s GM has +0.81% and have felt the impact of financial crisis. Car makers are planning to cut off the cost of goods and services manufactured at their sites that's why they are running down the capacity. This slump in sales and registration is persistently pressurising the prices of the vehicles to be more competitive. Let's have a look on the UK markets, EAMA showed that some largest manufacturers are on top of their budgets whereas the Dacia is the cheapest brand sold in UK and they experience the increase in sales up to 19% than the last year for the same time period across the Europe. Seat was not behind in the sales growth and they enjoyed 11.1 percent of growth. The Jaguar auto car maker is the luxury division that also got an increase of nearly 17% in the sales whereas the Jaguar plans to produce 1700 jobs at their Birmingham production site.