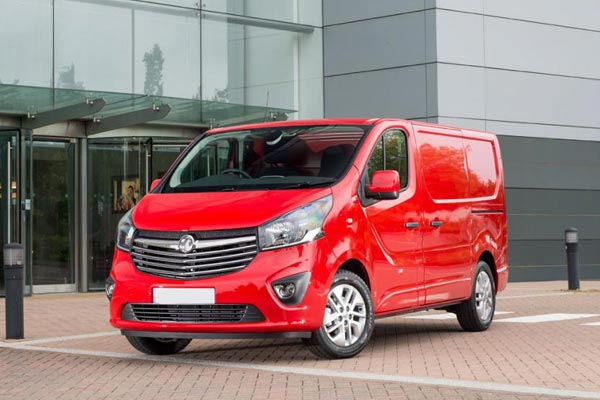 Sleek Interior, updated technology, powerful engines and updated exterior makes it an appealing car
Introduction:
Vauxhall Vivaro is a vehicle which needs no introduction. People all over the world love it. It was also a wonder that Vauxhall took a step in making amendments in its winning formula when it revealed the model of second generation. It is similar to its predecessor; this smart Vauxhall Vivaro is the UK-built sister van to the Renault Trafic and it gives a tough competition to medium sized vans.
The Vivaro range offers two lengths (L1 and L2), two heights (H1 and H2) to its customers. If we talk about its body styles, then it provides Panel Van, Double Cab and Combi Bus. Apart from these, it also reveals Platform Cab which is prepared for some expert alterations.
Engine:
The Vivaro's powerful 2.0-Litre engines might sound a little small mainly for panel van duties but don't knock them until and unless you've tried them because performance is by and large good.
Fuel economy of twin turbo engines:
The entrance level CDTi 90 (89bhp) is best suited to all the urban duties and when outfitted along with stop-start plus the ecoFLEX modifications, it would construct a fine short-trip delivery van. For some sort of open road work, the CDTi 115 (113bhp) is good. Its 300Nm of torque at about 1,500rpm is 40Nm up on the output of the CDTi 90 better enabling it to deal with weighty loads. The sweet spot in the whole range is the CDTi 120 (118bhp) however. This is the very first of the twin-turbo engines and the one that supplies the Vivaro's best fuel economy. Performance is muscular but the real highlight of this monster is the refinement. The engine sounds very pleasant and smooth, even when pressed to the peak of its rev-range.
Operators along with large cargos to carry may desire to shell out for the Vivaro's great range-topping power plant. The CDTi 140 (138bhp) is an additional twin turbo engine along with 340Nm of torque (20Nm more than the CDTi 120) at almost 1,750rpm. It's conspicuous that the Vivaro's rivals present more powerful engine options but unless you're carrying very heavy loads, the Vivaro's largest hitter should be up to the job. As well as maintaining a very high standard for engine improvement, the Vivaro offers a smooth ride that bears along with bumpy British tarmac without even crashing or sending shudders throughout its body. The suspension can be a little bit noisy but this is partly noticeable because of the wind, road and engine noise are so well covered up.
Handling:
Both brakes and steering motivate confidence with their predictable responses and in spite of being a tall panel van, the Vivaro maintains body roll in check through the corners. Special talk about must go to the Vivaro's driving position, which offers an extensive range of adjustment both from the seat and the steering column that regulates for rake and reach.