Engines-Buy Engines-Used Engine for Sale-Reconditioned Engines-Gearboxes-Japanese Car Engines-Remanufactured Engines-Rebuilt-New Engines-Refurbished-Cheap Engines-Diesel Engines Rebuild
Ideal Engines Blog - Discuss Engine Issues With Experts
Citroen C3 Engine Range Improved And It Gets A New Look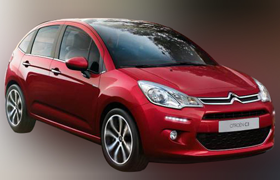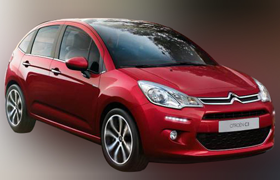 Citroen has unveiled the details on the new C3. The new C3 will make is set to make its debut at the Geneva Motor Show. The Citroen C3 engine range has also been added with new units. The new engines for Citroen C3 include an all new three cylinder 1.0 litre and 1.2 litre with PureTech technology. The 4 cylinder  VTI 1.1L engine for C3 has been discontinued. The new 1.0 and 1.2 Citroen C3 engines produce 67bhp and 81bhp respectively and claim 65.7mpg and 62.8mpg of fuel economy. The diesel engine range stays the same.
The front end of the new model has been redesigned and gets a new grille like other new models by Citroen. LED daytime running lights have been added and the black plastic splitter in the lower air intake has been colour matched with the body. The tail lights have been redesigned and the rear bumper gets new reflectors.
Inside, the dashboard has a strip (colour options available), and the white lights have been added to all the dials. An option for the rear camera is also available.
The new Citroen C3 will be available to buy  very soon and cost from £11,000