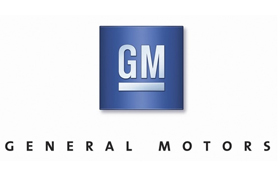 GM Motors is Winding-up Chevrolet from Europe by 2015
General Motor's vice chairman has declared that General Motors is focusing on its Opel and Vauxhall brands and in order
to fortify its efforts to encourage these brands they will pull out Chevrolet brand from Europe in 2015. General Motors is also turning around its production processes and business operations in the European region.
On the initial stage, Chevrolet will suspend its operations and sales from Western and Eastern Europe and resultantly, the brand will lose its mainstream presence in the Europe. General Motors believes that generally challenging business environment and seriously difficult economic conditions of the European markets are responsible for this large scale business modification. A spokesperson of Stephen J. Girsky, Vice Chairman at GM, said on a call with media, that they have emergent self-reliance in the Opel and Vauxhall and they are deploying all GM resources in mainstream Europe.
Chevrolet was re-introduced in Europe in 2005, and its sales volume was seriously smacked by cruel slump in demand and they have hardly pushed around 200,000 cars till date since it was relaunched. Chevrolet has tried its best for a survival and to handle the situation by responding with different tactics, including sliced prices and upmarket model entries even on emergency bases but still it wasn't that successful as it hoped. General Motors vice Chairman further added that they put the Chevrolet on collision way with its sister brand Opel, but now by finishing Chevrolet, General Motors is expecting to confirm net special charges of $750 million to $1 billion principally in the last fiscal quarter of 2013 and progressing in the opening half of 2014.
$300 million will be Non-cash expenses of net special charges. These charges are based on asset impairments, severance and dealer restructuring costs.  Besides, GM said it anticipates incurring reform costs that will not be handled as special charges, but will brunt GM's global operations income in 2014.
The decision to plunge the Chevrolet brand is not abided by the partnership General Motors has with Peugeot, Girsky said, "this is a self-determining decision of the PSA relationship,", Thomas Sedran, President of Chevrolet Europe, defended his position by saying, "Chevrolet's business results have been hammered by the inauspicious and hostile economic situation in Europe".
The shift will also lend a hand to GM, which produces 90% of its Chevrolets stock in Korea, transforming its manufacture facilities to extra money-making markets such as Russia.For the next two years new Chevrolets will keep on selling in Europe in order to take advantage of left over stock and production, after which General Motors will concentrate exclusively on Opel and Vauxhall.