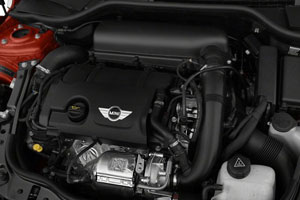 Lower in price and other features too as compared to other Mini cars
Small cars have their own market and when these cars have been launched by luxury car makers then their price does not remain low. Mini First is a premium small car to appeal to all young buyers having enough money. Engines of all Minis have appropriate muscle and their chassis help them to be sharp and agile. Mini reconditioned engines make sense for the economical substitute to pricey new engines.
Suppliers also prove fitting service so if you want to replace your bad car engine then you get it done in hours with a guarantee of performance. Mini kicks off with Mini First so it is a base level model. Lower in price and other features too as compared to other Mini cars. The line-up has many models having different engines and power out puts. Their features also vary and drive dynamics to vary as well.
Mini First is a popular small car with an attractive appearance and under the big name of BMW worth of car greater than competitors. Usually, buyers of Mini are at liberty to ask for as many optional features as they want but Mini First does not allow this. Limited optional features can be added to this base level car to keep the price of the vehicle low.
The exterior of the car is very much of the Mini genre and with steel wheels, you get a premium touch too. With limited options available to buyers you cannot make it your dream car in appearance too. With limited cabin space, you get basic features to drive and ride in comfort.
Otherwise, you may feel two spokes steering misfit
The Interior of the car makes it special in a class of small cars. If you want to enhance the premium feel of the cabin then Design Package is made for you. Three spokes leather wrapped steering and chrome touches are added to this package. Otherwise, you may feel two spokes steering misfit in such a nice cabin.
Under the hood, 1.4 litre power unit is placed which is also fitted in Mini One. Output has been de-tuned to 75bhp from 95bhp so with lesser muscle the car does not remain a thrill inspiring little car. This little power can make you frustrated when you try to overtake but on busy roads, it is nice and smooth. Remanufactured Mini First engines are also available in the market in case you need to replace a car's engine.
Excellent handling of the car is of no real use with the power unit having no real muscle. The low price of the car with standard features rises when an optional air conditioner is included and it is not a luxury at all. The price difference between Mini First and Mini One further close down and Mini First becomes less appealing.
Two doors car has a cool look with a befitting front grille and round headlamps so you would like to own the cheapest of Minis. Build quality has been maintained in this entry level Mini, which makes it very durable. Drive dynamics make it fun to drive but when it does not accelerate much on pushing the speed pedal, disappointment prevails.
Testing is also necessary after completion of repair
The basic purpose of this small car is to offer premium cheap transport to small families. Almost fifty years back the original Mini was launched with the same purpose and by the time it has kept the objective intact.
Mini First is the most economical of the Mini line-up. Mercedes Mini First used engines are thoroughly checked before offering in the used car engine market. It is a usual process adopted by all used car engine sellers so that glitches can be removed. Testing is also necessary after completion of repair and this practice makes used car engines reliable.
The addition of premium features to enhance look and feel has made it expensive than other similar size cars. The only hatchback body design is available and for an entry level Mini buyer many restrictions present. The top speed is 109 mph and this figure quite encouraging as only 6 mph less than Mini One's 115 mph.
The only issue is slow acceleration and it cannot be ignored. To reach the 62 mph speed mark it takes 13.2 seconds and it proves First the slowest of Minis. Having a look at engine features discloses its performance potential and nothing remains hidden for buyers.
Mini First offers a spot on driving position
Pushing the pedal harder gives you better performance but acceleration time cannot improve much. For punchy performance, other Mini cars should be preferred and their old models can be owned at a significantly low price. Mini First offers a spot on driving position with the flexibility to adjust the reach and rake of steering.
Rear seats can be folded to improve luggage space and they are split so you can fold any of them. Safety features are very much there though First, not a high up model. Airbags, stability control and tyre pressure warning are present for driver assistance. Small wheels have thinner tyres so road grip is not as good as sporty models of the range. But brakes do well when you want to stop the car in an emergency. The suspension is fine but not good enough to absorb bumps effectively. Road and air nose are kept suppressed to offer a refinement of good level for riders.