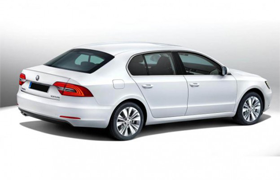 MOT tests, Vehicle Taxation and Fuel Duties are now subjected to Change in UK
MOT is a yearly test of vehicle safety, road-merit characteristics and exhaust emissions, mandatory for the majority of vehicles which are on the public roads in the United Kingdom. Diesel particulate filter (DPF) test has been further added in the test and will be a compulsory part of the rigorous and strict MOT testing procedure. Diesel cars are known to be greener than petrol cars, now their MOT tests will be further tightened up by adding DPF testing, to keep them green. From February 2014 and any car that was fitted with DPF as standard and omitted afterwards, will not pass its MOT test.
Presently, cars are only tested on the emission bases during their MOT, and not if they have a diesel particulate filter still attached. However, from February 2014, MOT test centres will required to verify that the DPF part is still present and working properly.
(DPF) is a mechanisms built-in to diesel engines to filter particulate stuff from gases to be exhausted, it executes a vital function in dipping air toxic wastes and from now on its exclusion is almost invariably prohibited.
Filters usually entail more upholding than catalytic converters, engines usually produce gasses and ash when they consume oil and DPF do not let these ash particles to be converted into gases and pass through the filter walls. By the passage of time DPF gets clogged. New particulate filters are very expensive, even up to £1000. To overcome this cost, drivers get this part removed which is an illegal practice under the Road Vehicle Regulation 61A. In a press release by the Government of UK, Robert Goodwill, Roads Minister, said that he is very concerned about the illegal practices that vehicles are being modified in the way that they are very harmful to public health. Garages are involved in modifying the vehicles and they are seriously damaging the efforts of car makers to improve emission standards. The change to MOT tests is very clear that if you find the DPF removed from the car, your MOT test will straightaway fail and you must put a new one to pass the MOT test.
Now come to paper car tax discs; the paper tax discs were introduced in 1921 and now they are becoming outdated after serving a little less than 100 years because of emergent electronic systems adopted by Police and DVLA.  Chancellor George Osborne has an autumn announcement on these tax discs; he stated that these paper tax discs will be discontinued from October 2014. There is a plan to replace these paper discs with electronic taxation identification system and it will be a monthly bases payment system just like your energy or other bills and will also be paid by direct debit. Treasury department hopes that this change will save up to £7 million in administrative costs.
On the fuel duty; Chancellor Osborne announced that fuel tax will be frozen for another year. One of the top priorities for the government is cancelling the climb in fuel duty as it was subjected to an increase by 2P per litre in January 2014.