Engines-Buy Engines-Used Engine for Sale-Reconditioned Engines-Gearboxes-Japanese Car Engines-Remanufactured Engines-Rebuilt-New Engines-Refurbished-Cheap Engines-Diesel Engines Rebuild
Ideal Engines Blog - Discuss Engine Issues With Experts
BMW's New Concept Active Tourer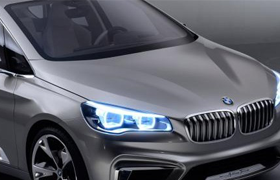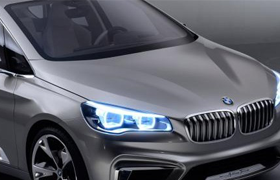 BMW has revealed the first details of its Concept Active Tourer vehicle or CAT. If its advanced technologies make it into a future production version which we think it will, the resulting car promises to be one of the most significant in the company's history.
The CAT has a compact semi-MPV body style, which is unheard of from BMW but that's the least of this car's departures from the Bavarian manufacturer's traditional way of doing things. Under the bonnet is a plug-in petrol hybrid engine capable of powering the Active Tourer for almost twenty miles in electric-only mode after a top-up from the mains. The electric motor is paired with a new 1.5-litre three-cylinder petrol engine. The rear wheels are driven by the electric motor, and front pair by the petrol engine and that's probably the biggest shock of all.  BMWhas always produced cars with rear wheel drive but this will be the first car with front wheel drive.
The combination of electric and petrol power produces a total power output of 190 PS with a top speed of 125 mph and a 0-100km/h (62 mph) acceleration time of less than eight seconds. It has an impressive mp figure, BMW claiming it to be 113 mpg and sub-60g/km CO2 emissions. A five-seat model will arrive first, followed by a seven seater.