Engines-Buy Engines-Used Engine for Sale-Reconditioned Engines-Gearboxes-Japanese Car Engines-Remanufactured Engines-Rebuilt-New Engines-Refurbished-Cheap Engines-Diesel Engines Rebuild
Ideal Engines Blog - Discuss Engine Issues With Experts
BMW X 4 Concept at LA Auto Show 2013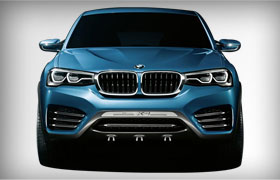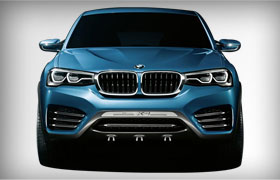 BMW X 4 Concept officially displayed at LA Auto Show 2013, Engines yet to be confirmed
BMW has introduced its X4 Concept car at LA Auto Show 2013, however, it is still to be confirmed that which fleet of
engines will lead the X4 in the future, BMW has announced that the sales will be started in first half of the next year and prices are expected to start from £30,000.  The concept is based on the X3 characteristics and will use the same platform and will be placed just under the X6 in the range of models with both rear wheel drive and xDRIVE configurations. X6 is slightly bigger than the X3 and X4. The X4 concept has a sportier shape with a sloping roofline, sculpted lines all around the body and regular panels, on other hand the X3 was built up in the boxed shape. All new X4 has similarly designed mirrors as of the X6 but a bit smaller in size. Air intake is more aggressive and differently built than the X3 model but the headlights and grille are similar to the X3 but a bit refreshed.
There aren't any interior details publicised by BMW but from the exterior design, it isn't hard to imagine that the head room on the back side will take an impact from sloping roofline. BMW is expected to keep the layout of X4 identical to X3 and X6 to keep the development costs under control. Luggage area is also reduced as compared to X3, from 550 litres to 500 litres. Engines are yet to be announced but probability is that the X3 engine line up will be used that includes a 2.0-litres 20d with diesel, capable of producing 181 bhp and 30d is a 3.0 litre diesel unit with a straight six cylinder line up, capable of producing 254bhp. No details have been announced about the transmission either apart from the information that the X4 will come with the rear wheel drive and with the XDRIVE system.
BMW is hopeful to keep on the triumph story started by the X6, which has sold well since it was launched in 2008.