Engines-Buy Engines-Used Engine for Sale-Reconditioned Engines-Gearboxes-Japanese Car Engines-Remanufactured Engines-Rebuilt-New Engines-Refurbished-Cheap Engines-Diesel Engines Rebuild
Ideal Engines Blog - Discuss Engine Issues With Experts
BMW 4 Series Revealed In Detroit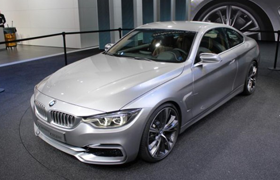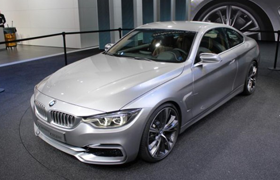 BMW has confirmed that the next-generation coupé version of the3-series will become a stand-alone model and be badged 4-series when UK sales start late next year. It has just taken a bow in public for the first time at the Detroit motor show. The significant change to BMW's line-up is previewed by this Concept 4-series Coupé, which finally lifts the lid on one of the car industry's worst-kept secrets: that the two-door 3-series will be become the 4-series and join the 6-series as a two-door variant of a BMW saloon.
BMW hasn't confirmed any details on the engine line-up, but as the new car is the more performance-orientated brother of the 3 Series, only the most powerful engines from the saloon's line-up are likely. So expect the range to kick off with a 181bhp 420i model, while the 242bhp 430i and 302bhp 435i will complete the 4 Series petrol line-up.
Diesel options will comprise the 181bhp 420d, the 254bhp 430d and a new 309bhp 435d. As with the 3 Series, buyers will get a choice of six-speed manual or eight-speed automatic boxes. A price tag closer to £28,000 is likely for the 4 Series, and for that buyers will get more equipment than those who go for the 3 Series. There will be a choice of SE, Sport and top-of-the-range M Sport models.