Engines-Buy Engines-Used Engine for Sale-Reconditioned Engines-Gearboxes-Japanese Car Engines-Remanufactured Engines-Rebuilt-New Engines-Refurbished-Cheap Engines-Diesel Engines Rebuild
Ideal Engines Blog - Discuss Engine Issues With Experts
BMW 320d Engine Is More Powerful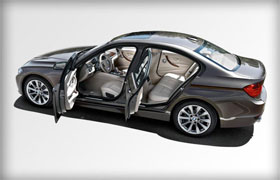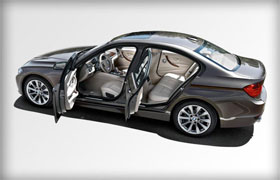 The all new BMW 3 Series is a sports saloon with performance, efficiency and style and now come with even more power.
The latest 3 Series models get power from either six cylinder or four cylinder diesel engines, furthermore they are equipped with the BMW's Efficiency Dynamics technology. This technology helps in improving fuel economy and lower CO2 emissions. The intelligent BMW xDRIVE offers all wheel drive for 320d which makes sure there is perfect traction on every road and it bends every corner swiftly whatever the road conditions.
The BMW 2.0 litre twin turbo diesel engine with four cylinders in saloon offers unmatched superior outputs. The composite aluminium crankcase in the engine combines modern common rail injection system with turbochargers, including the variable turbine geometry. The all new eight speed automatic transmission has been fitted in the 3 Series. It is a true ultimate driving machine with efficient dynamics. It delivers 163bhp and returns 109g/km of CO2 emissions while the fuel consumption is 69mpg combined; all of these figures are thanks to the Efficient Dynamics technology. The 320d uses four cylinder engine returning 1995cc that delivers the torque of 380 lb ft.
BMW 3 Series Saloon offers tactful and active assistance to assist you so that you keep away from prospectively risky conditions. The Lane change warning system at the rear of the car employs radar sensors to ensure safety. A warning sign on the external mirror points out whether any other vehicles are present in the driver's blind spot or approaching rapidly from behind. The system issues a warning through vibration on the steering wheel and exterior mirror. The forward pointing camera for lane departure system monitors the edge of the road and at 43mph or above it monitors the markings on the road.