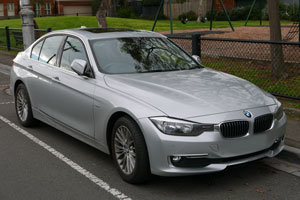 The chassis of the car keeps it agile and ride quality is relaxing
BMW 316 d is the most economical in terms of fuel average. If sole concern is low fuel bill then this car perfect choice. The annual tax of the car has also been lowered so the best frugal engine model in the 3 series is the BMW 316d. You can buy a BMW used engine for your old saloon to know how economical it really is.
This model of the 3 series is nothing short of the good qualities of the series so buyers own it with complete confidence. With small wheels, handling remains good and the precise steering wheel helps you in this connection. The chassis of the car keeps it agile and ride quality is relaxing.
From a luxury car maker nice balance of comfort and performance is expected and the BMW 316d proves a good car in this sense. This economy focused saloon returns an exceptional 62.8 mpg fuel average on the mix cycle. When you run it smoothly on the highway this average surely reaches close to 70mpg.
Even if these claimed figures not achievable but still very much appealing. Anything over 50mpg for a small saloon is fantastic. For everyday commuting and highway cruising this car definitely costs far less than many options available.
The car is comfortable on good roads and suspension is capable of absorbing uneven patches on the track. The chassis of the car ensures moving with greater control on twisted roads. High speed cruising and handling at tight corners also make this car a good choice.
With rear seats down the boot area can be extended
In terms of fuel economy, the car is best in its class as well as in BMW 3 series. For this reason, BMW 316d remanufactured engine is a wise choice. The used engine performs just like a new power unit. Not a single issue remains in these remanufactured engines and new parts are added in place of weird out old parts.
This is not all about remanufactured units because they undergo vigorous testing too. This thorough testing makes used car engines reliable too. The four doors saloon has seats for five and space at the rear is generous. Similarly, the boot area of the car can hold decent cargo. The exact capacity for cargo is 480 litres and it has been designed to carry more luggage.
The interior of the car also has different spaces for goods water bottles and cups. With rear seats down the boot, the area can be extended further. Front seats are always spacious and get the best features. Driver and accompanied passenger enjoys the best comfort and legroom. If you want to carry more cargo you can put it on the roof after placing a load carrier.
The maximum limit is 75kg and the towing capacity of the car is 1700kg so the car has the muscle to do different jobs. No spare tyre is offered because run flat tyres are fitted. Seventeen inches alloy wheels keep the riders comfortable and also behave nicely while moving at high speed. The exterior of the car is just like any other 3 series vehicle, though more powerful models have some alterations.
With a top speed of 127 mph
This economical fuel user is not a good accelerator so you have to bear this weakness. The car reaches 62 mph speed in more than ten seconds. Exactly it takes 10.9 seconds to reach this mark. The engine has been detuned to produce just 116bhp but the torque of the unit is 270 Nm to be quick. BMW 316d replacement engines need to be frugal too so that the fuel bill remains low.
Euro 6 compliant engine emits 123 g/km carbon so little annual tax in this regard too. With a top speed of 127 mph, the car cruises nicely but getting ahead of the vehicle takes time. The four cylinders unit has a fuel tank of 57 litres so while covering long distances you do no need to stop refilling again and again.
Turbo diesel engine and rear wheels drive configuration also increase thrilling element for the saloon. The compact saloon class has numerous options and there are many with splendid features. People always want to buy new cars and manufacturers keep them eager by including the latest tech features. Enhanced comfort is also a common feature of the latest model of a luxury car.
Maintenance of the car is not costly
The warranty from BMW is for three years, which is quite decent. You have to go for service after every 18000 miles and this will keep you 316d in the best condition. Maintenance of the car is not costly so you find it a very affordable car. Safety features of the car keep you protected in case of an accident. In advanced models, these features are refined than previous models. For fuel-saving, you have to stop-start tech but it is not as good as petrol engine cars. With its luxury cabin and modern tech features the car is one of the super economy luxury saloons. Standard features are enough to make it a decently equipped luxury car. Leather cover seats and air conditioner is standard. Exterior gets fog lights and sixteen inches alloy wheels are standard. With optional features you can improve the interior of the car and the price also becomes higher.