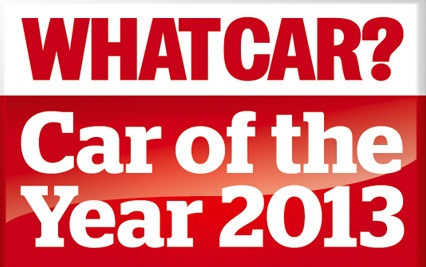 The used cars of the year award is organised by the What Car? Their experts' panel nominates the best selling second hand cars in the UK where you can buy the top class cars. You will be amazed to know that the UK's used car market is four times larger as compared to the new cars. These judges' panel come from all corners for the car industry to find out the uniqueness of the different models. They judge all the factors one by one like buying factors, selling, value, driving experience and sales warranties etc to rank the vehicles.
Finally, after analysing the vehicle against the entire factors single car is crowned as winner of the year. For the year 2013 the panel has selected the Volkswagen Golf as the "used Car of the Year 2013" and the used family car of the year has also been awarded to the Golf. The Golf has been praised for the comfort and enhanced cabin quality with refinements in interior, drive-ability has also scored maximum however the running costs and the impressive safety features have helped Golf the most  to win this award.
All the new Vauxhall models were nominated for the best manufactured cars due to the Q network approved used cars scheme. The Q Network is very old scheme for the used cars that are sold with the label of approved used cars by the company. This network is working with more than 350 outlets and large online sites with the great range of offerings. Vauxhall also won further two awards for the cars, they won the "Best Small Car Of The Year Award" for the Corsa 1.2 five doors edition and the "Best Nearly New Car Of The Year" award has been won by the 1.6 litres Vauxhall Astra that is based on twelve months used cars.
In the same award ceremony the Ford S-Max 2.0 litres TDCi Zetec was selected as the "Best Used MPV Of The Year" whereas the Mazda 6 Estate 2.2D 163TS2  Estate was nominated as the "Best Used Estate Car Of The Year".
Nissan Qashqai was voted as the "Best Used SUV Of The Year" due to its classy and dashing cabin and the comfortable ride.
"Best Used Luxury And Executive Car" award has been won by the BMW 320 D, this award was sponsored by the Warranty Direct.
Renault Clio Sports 200 Cup was named as the " Best Used Fun Car" and it was commented by the judge panel as the best hot hatchback made ever. The judging panel consisted of the people from all over the motoring industry including the CDL Ltd, Warranty Direct and other car experts. The winner and runners up were categorised into nine segments from running costs, reliability and all the way through driveability and quality. It is the best practice for the representation of used car market.