Engines-Buy Engines-Used Engine for Sale-Reconditioned Engines-Gearboxes-Japanese Car Engines-Remanufactured Engines-Rebuilt-New Engines-Refurbished-Cheap Engines-Diesel Engines Rebuild
Ideal Engines Blog - Discuss Engine Issues With Experts
Audi S8 2014 With V8 Engine Reviewed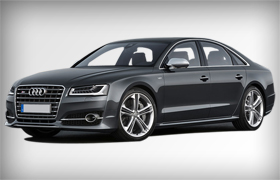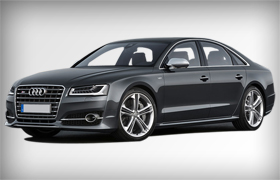 Audi S8 2014, an abundance of high-tech technologies
The all new Audi S8 with a twin turbo V8 engine represents the most exclusive and fastest versions like all other Audi S
and RS models. The S8 2014 is based on the previous A8 saloon but has an updated tweaks package to make an exclusive limousine-like entry. The 4.0 litre twin-turbocharged V8 engine has been tuned to return more than 500bhp and the exterior and interior of the S8 have received styling tweaks. Different from number of its rivals from Mercedes, BMW and Jaguar, the S8 offers Quattro four-wheel drive system to facilitate the additional power and specially in the wet and snowy conditions it presents excellent grip. Regardless of the powerful performance, the S8 is still a silent and comfy saloon with a luxurious cabin.
Under the bonnet, there isn't just a V8 Audi engine, it's a turbocharged 4.0-litre V8 exclusively generating 513bhp of power punch and 479lb ft of torque. It has the sprint time from 0 to 62 miles per hour of just 4.2 seconds and has an impressive top speed of 155 miles per hour. But it's not all about pace – regardless of the reality that it's large and reckless V8 petrol, there is a great need to get some green points. This engine offers cylinder deactivation system, which is capable of shutting down four cylinders while cruising on the motorway.
The new engine integrates Audi cylinder 'on-demand' technology that switches off four of the eight cylinders at lesser engine loads to trim down fuel utilization up to 10 percent at reasonable motorway speeds. With the conversion from V8 to V4, the engine changes its sound levels to lower exhaust notes.  The exterior of the S8 includes twin blades horizontal slates to build up the Audi grille and signature, quad lower bumper exhaust outlets on the back and air intakes on the front and 21 inches wheels. It has rear diffuser, aluminum optic mirrors, and rocker moldings to make the S8 more luxurious. The interior of the S8 has carbon atlas trim, an elegant steering wheel with three spokes and instrument displays with white on grey. Other standard features include heating, cooling and massage functions are offered in the front seats with a diamond cross-stitch pattern on the Valcona leather.