Engines-Buy Engines-Used Engine for Sale-Reconditioned Engines-Gearboxes-Japanese Car Engines-Remanufactured Engines-Rebuilt-New Engines-Refurbished-Cheap Engines-Diesel Engines Rebuild
Ideal Engines Blog - Discuss Engine Issues With Experts
Audi Q7 diesel engines are power boosters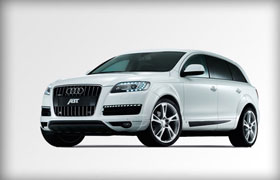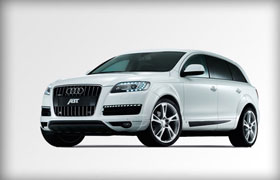 Audi Q7 is very Powerful
The Audi Q7 was introduced in 2006 with a great choice of a 3.0 litre TDI diesel engine making Audi Q7 an excellent choice with seven seats capacity. The new Q7 had Quattro all wheel drive and adaptive air suspension system built-in as standard which made it a factual all purpose vehicle. The Q7 offered an extensive range of deluxe and lavish selections, as well as four zone climate control; which gives rear passengers an option to have their individual temperature different than the front passengers.
A classy BOSE Surround Sound system is also fitted alongside a unique Lane-Change Assistant: a system which scrutinizes the region at the back of the car and alerts the driver if there is a vehicle in blind spots. It is a very helpful system when your Q7 is in overtaking mode. In the 2006 model the 3.0 TDi engine with Quattro triptronic transmission was capable of producing 233bhp which took it from 0-62 in just 9.1 seconds. As expected from a big car like Q7 the CO2 emissions are 282g/km. In 2007 the same 3.0 litre TDi engine came with some updates and improvements in performance. It had Quattro triptronic transmission which helped it to reduce CO2 emissions by 22g and they now stood at 260g/km. It was definitely not slow as it takes 8.5 seconds to go from 0-62mph.
In 2007 the 4.2 litre V8 TDi engine was introduced to the range which became the show piece of the whole Audi Q7 line up. The Q7 now had a V12 6.0 litre diesel engine with twin turbo technology that was capable of producing 470bhp. In 2009, face lifted models were introduced with an eight speed triptronic transmission and a reduction in the CO2 figures across the range. The Audi Q7 has always been a footballer's favourite just like a Range Rover Sport.