Engines-Buy Engines-Used Engine for Sale-Reconditioned Engines-Gearboxes-Japanese Car Engines-Remanufactured Engines-Rebuilt-New Engines-Refurbished-Cheap Engines-Diesel Engines Rebuild
Ideal Engines Blog - Discuss Engine Issues With Experts
A Teaser Of New Volkswagen Beetle Cabriolet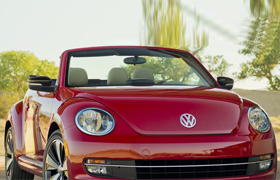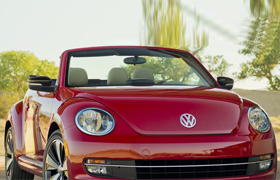 Volkswagen has unveiled details of the New Beetle Cabriolet-rival of the Mini Convertible. It is scheduled to make its debut at the LA Motor show next month. It comes with a fully electric black soft top roof that fully folds in just 10 seconds, and "it lies very flat, enabling good vision to the rear". The boot space is 225 litres-100 litres more than that of the  Mini Convertible's.
The new Beetle Cabriolet will be available in seven Volkswagen engines to choose from, including 1.2 (104bhp), 1.4(158bhp) and 2.0 TSI(197bhp). The choice in Volkswagen Diesel engines includes 1.6l and 2.0l TDI with 104bhp and 138bhp respectively. Cabriolet will have the same trim levels as that of the Beetle hatch range with VW's Active Roller System as standard.
The new Volkswagen Beetle Cabriolet is expected to be available for the UK market next summer starting from £18,500. Wait for the LA motor show starting on 28th of November for further details.
.