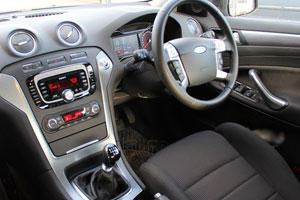 The engine is reliable and efficient, with plenty of power and torque
The Ford Mondeo saloon is a strong, elegant, and sleek car that is both comfortable and functional. It is amazing in every way. Because of the low centre of gravity, the handling is excellent, with excellent road grip. Long wheel-based body construction adds more space to the world's most luxurious interiors while also being extremely practical.
The cabin is rather large. The engine is reliable and efficient, with plenty of power and torque. Because of its comfy luxury seats and steering wheel adjustments, it is ideal for lengthy travelling without strain. Its competitors are skilled and deserving, yet it has its image.
The Honda Accord, VW Passat, and Citroen C5 are all competitors, but Ford's flexibility puts its head and shoulders above them all. One more thing which makes it even more loveable among all rivals is the availability of remanufactured Ford engines. Now one who looking for a replacement engine don't need to spend hours on the internet as now you can have it from any reliable engine dealer across the country.
The wide selection of engines makes it worthwhile and full of options
Under its large front hood, there are lots of refined petrol and fuel-efficient diesel engines. There are petrol and diesel engines with outputs of 1.6 litres, 1.8 litres, 2.0 litres, 2.2 litres, 2.3 litres, and 2.5 litres. All of the engines are quite powerful.
The best of the best is a 2.2-litre diesel engine that produces 172 horsepower and 295 pound-feet of torque. With four cylinders and sixteen valves, it's a powerful conventional diesel engine. The acceleration from 0 to 62 mph takes 8.4 seconds, with a peak speed of 140 mph.
It has an excellent and fair fuel economy of 45 m/g and CO2 emissions of 165 g/km. It comes equipped with a six-speed manual transmission and front-wheel drive. The Ford Mondeo Saloon has the best performance in all engines.
The Benefits of a 4-Cylinder Diesel Engine
The dual-clutch automatic gearbox included in this series' diesel vehicles is not suited for moving forward without stop. Traditional auto gear in petrol engines is beneficial since it improves mobility rather than hindering it. The four-cylinder turbocharged Ford Mondeo 2.0-litre diesel engine is the best of the machines, 5.3 litres per 100km while maintaining maximum speed.
The car accelerates smoothly from a standstill without a grumble or extra effort, giving you the essential power and efficiency. Stop and start technology plays a significant role in reducing fuel consumption while travelling within the city. It starts when you put your foot on the acceleration pedal and stop when you put your foot on the brake pedal.
It is inefficient on short-distance routes since the exhaust filter system requires regular cleaning, which necessitates a highway drive. Another disadvantage is the rather loud noise as compared to 2.0-litre four-cylinder petrol engines. Another advantage of the petrol machine is that it responds the same way when you depress the speed pedal.
The outside and interior design are both stunning, with a lot of flair and functionality
The Ford Mondeo Saloon is a large automobile with a stylish appearance. Its well-balanced and well-built exterior is not only visually pleasing but also functional. The front grille and hood are both huge in size and stunning. The sides are completely unadorned.
The front lights and fog lights are also quite attractive. The roofline is stunning. The tail has a nice end line. It's eye-catching to have a sleek style with a basic design. This huge vehicle's interior is finger-biting. The inside is stunning and elegant, making it a wonderful place to spend time.
The inside is fitted with a dependable security system that allows you to see which systems are active at any given time. It's known as the spy hunter function, and it's a popular choice among owners. There's plenty of room along the doors to hold items like tickets to a game or luggage. There is enough light available to illuminate the interior at any moment.
To create these interior elements, high-quality materials were employed. The touch screen is controlled via buttons on the steering wheel, which is a useful feature of the new model. The centre console is likewise roomy, with air conditioning, heating, as well as SD and USB ports. With these qualities, it is significantly superior to a typical or middle-of-the-road road trip.
Ride Comfort
The Ford Mondeo isn't known for cramming in extra optional features to make the ride more enjoyable. It is pleasant without spending any money; just avoid putting on larger tyres because the manufacturer understands more about the automobile and how it might help you.
The same is true if you prefer tiny tyres; you will experience higher cabin discomfort in this scenario as well. So stick with the regular kit and you'll have a great time sitting inside.
The handling is excellent
The beauty is in keeping everything in its original state. Any tests carried out will obliterate the suspension and precision with which this one has been fine-tuned. There are no top-ups necessary here as well, which is a huge plus for the customer. When a mountain range approaches, the most wonderful thing that occurs is that it turns and returns to its senses. What's wrong here is the steering, which is too light and prevents the driver from feeling the road's grip. However, for many, this may be a benefit because driving a large automobile can be simple with steering that obeys and remains accurate at the same time.