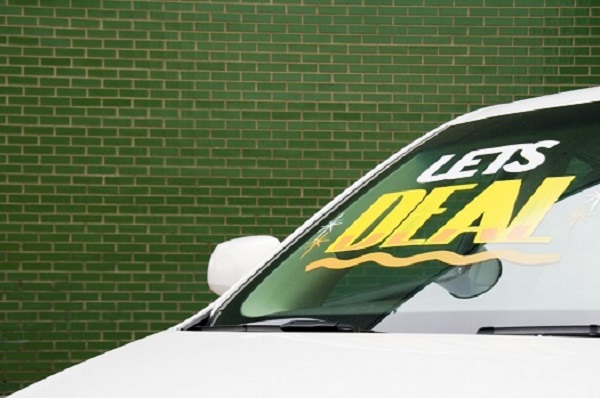 Before you start the new car buying process and visit any dealer near you, do your research and follow these five negotiation rules
Our experts have compiled a check list of five very handy and helpful negotiation rules that everyone should learn before visiting car dealers and protecting yourself from any car scams. These five tips can significantly help you out at the car dealer whether you are looking for a new car or a used one.
1-Do Your Car Research Beforehand
Before you make your mind to visit the dealership, just explore the internet to find out your desired vehicle details such as engine specs and price offerings on several dealerships near you. Don't forget to visit the country page of the manufacturer for more details. You can get in depth vehicle specs and details.
2-Be Relaxed While On Dealership
Be calm, relaxed and confident and carry yourself with confidence because the person in the dealership is an expert. He can take over you in the negotiation. If you handle him with confidence then he will offer you more balanced options otherwise you can face a deadly slip-up.
3-Never negotiate down from the sticker price
Never discuss your definite transaction price along the sticker price. Always try to know the invoice price which you can find on several car sites such as AOL autos and bargain up from that. Never heave your bid until the dealer has counter-offered on your first one. Only raise the bid with an increment of a $100-$200.
4-Try to pay through credit cards or bank
When you finalized your choice and it comes to financing, go to the dealership to know how your bank and credit unions can help you, regardless of whether you buy a new or used car. Get the lowest rate available and begin with that. Make all calculations yourself. Don't let the dealer make them for you.
5-Don't fall in love with the dealership
Be mentally prepared to walk out without a car and don't try to fall in love with the dealership and don't even rush it. It is the most vital rule that you must keep in mind. If you feel that the things are going out of your control then just excuse yourself and leave. No one can stop you getting out of the showroom. Go home and do your research again and eliminate your weaknesses and prepare yourself for the next visit.
Don't get confused because the car buying process can put your head into pressure cooker, especially when you need a car for a reason as soon as possible. Just follow these tips and make a stress free and smart decision.