Engines-Buy Engines-Used Engine for Sale-Reconditioned Engines-Gearboxes-Japanese Car Engines-Remanufactured Engines-Rebuilt-New Engines-Refurbished-Cheap Engines-Diesel Engines Rebuild
Ideal Engines Blog - Discuss Engine Issues With Experts
2014 Honda Accord Plug-In Goes Green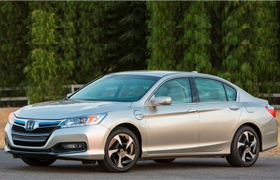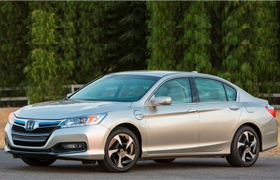 There is no doubt that Toyota has gained a fare share of the hybrid market and has made the game up for its rivals, but now Honda has taken up the challenge and is gearing up to release 2014 Honda Accord Plug-in next year, just after the release of standard version. A proper hybrid car will follow next summer.
The Accord Plug- in comes with a 2 litre Atkinson cycle four cylinder engine generating 137 horsepower with 124 KW electric motor which drives the front pair of wheels rather than assisting the engine, Honda claims the output to be at 196 horsepower.
A 6.7 Kilowatt-hour lithium ion battery pack is fitted in the boot compromising the space a little bit, which drives the car only on electric power for upto 15 miles. The total range of the car is more than 500 miles with full tank i.e it achieves the 100 MPG milestone. It takes less than three hours to charge the battery from a 110 v source and about an from 220 v.
The Plug-In's cabin comes with the same gadgets as the 2013 Honda Accord like sattelite navigation and "LaneWatch" blind spot monitoring system. LED head lights are offered that boosts power saving for the drive motor.
The success of the Plug-In depends on factors like price and EPA fuel economy. Overall coming up with this new hybrid system is another milestone achieved by Honda that could catch on with other models in the future.