Engines-Buy Engines-Used Engine for Sale-Reconditioned Engines-Gearboxes-Japanese Car Engines-Remanufactured Engines-Rebuilt-New Engines-Refurbished-Cheap Engines-Diesel Engines Rebuild
Ideal Engines Blog - Discuss Engine Issues With Experts
2013 Mitsubishi ASX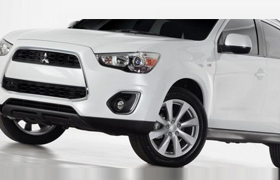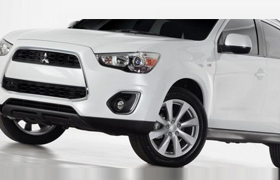 Mitsubishi's city-sized SUV, the ASX, has a fresh new look and improved CVT engine for 2013. It has a reshaped front with softer lines, re-designed grille and an updated rear bumper.
The ASX's CVT has been refined to provide a smoother, improved drive experience. The ASX 4WD Aspire six-speed manual is powered by a 1.8-litre turbo diesel engine. The CO2 emissions for this model are also low at 149gm/100km. This economical performance is achieved via diesel engine which features Mitsubishi's MIVEC system which provides maximum outputs of 110kW of power and 300Nm of torque. The ASX 2WD and ASX 2WD Aspire are powered by the fuel-efficient 2.0-litre engine with an option of either a five-speed manual gearbox or CVT.
The new generation audio display, available on 2WD and 4WD Aspire models, features 6.1-inch full colour touch panel, iPod control and rear view camera with parking reference lines. A new audio system in the ASX 2WD features CD and i-Pod compatibility. It also has features like improved seat trim, steering wheel audio controls and Bluetooth hands-free system with steering wheel and voice controls for convenience. It is equipped with the Smart Key system with one-touch start enhance the daily drive.