Engines-Buy Engines-Used Engine for Sale-Reconditioned Engines-Gearboxes-Japanese Car Engines-Remanufactured Engines-Rebuilt-New Engines-Refurbished-Cheap Engines-Diesel Engines Rebuild
Ideal Engines Blog - Discuss Engine Issues With Experts
2012 Subaru Impreza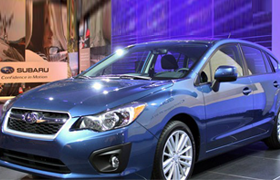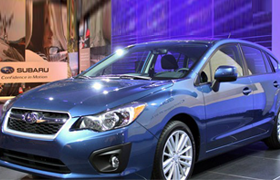 When we think about a Subaru we assume that it is made for active outdoorsy people, this is not wrong as this is its core audience but over the past several years Subaru has been trying to take its all-wheel-drive message closer to the mainstream. The car charged with this effort is the Subaru Impreza; the automaker changed its small hatchback and saloon last year to align more closely with what small car buyers want.
What were the changes it made; well Subaru introduced better fuel economy, more competitive pricing and less polarizing styling. All-wheel drive remains standard on every Impreza. Under the bonnet is a 2.0-liter flat four-cylinder engine makes 148 hp and 145 lb-ft of torque, transmitting it to all four wheels through either a five-speed manual gearbox or, for better gas mileage, the second generation of Subaru's Lineartronic continuously variable transmission. Subaru Impreza is an attractive fuel-efficient and all-wheel-drive combo.
Share your Impreza thoughts with us.