Engines-Buy Engines-Used Engine for Sale-Reconditioned Engines-Gearboxes-Japanese Car Engines-Remanufactured Engines-Rebuilt-New Engines-Refurbished-Cheap Engines-Diesel Engines Rebuild
Ideal Engines Blog - Discuss Engine Issues With Experts
2012 Ford Ranger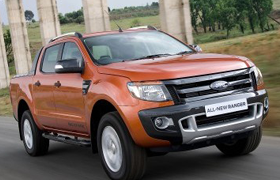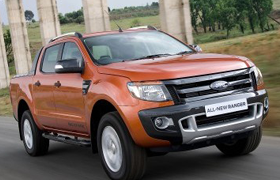 The new Ford Ranger is the first pick-up created under the 'One Ford' banner, which means it's designed to be sold in the same form worldwide. Ranger combines handsome, chunky looks of an American pick-up with a more modern platform.
There are three body styles available, the four-door Double Cab, a two-door Regular Cab and a halfway-house Super Cab with small rear suicide doors. The Regular Cab is the workhorse out of the three, with a 2.3-metre-long load bay and a net payload of 1.2 tonnes. The 4×4 models can also tow a braked trailer weighing up to 3350kg.
The Ford Ranger engine has two variations, two diesels – a 148bhp 2.2-litre four-pot and a 197bhp 3.2-litre straight five. A six-speed manual gearbox is standard in all models. The new Ford Ranger has all the convenience features including electronic stability control, hill descent control, hill start assist, automatic headlights and wipers and all the Bluetooth/USB connectivity you could want inside. It has a 0-62mph time of 12.5sec and a 109mph top speed. The Ranger is facing some serious competition from the likes of the new Volkswagen Amarok as well as old favourites such as the Toyota Hilux and Mitsubishi L200 Warrior, but it can easily give them a run for their money.