Engines-Buy Engines-Used Engine for Sale-Reconditioned Engines-Gearboxes-Japanese Car Engines-Remanufactured Engines-Rebuilt-New Engines-Refurbished-Cheap Engines-Diesel Engines Rebuild
Ideal Engines Blog - Discuss Engine Issues With Experts
2012 BMW 7 Series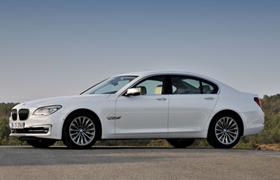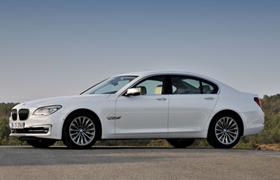 BMW has given its flagship model, the 7 series a mid-life refresh so it can have a fighting chance against the all new Mercedes – Benz S class, which arrives later this year. There's not much to differentiate the revised 7 Series from the outgoing model; a new front bumper, it gets a new grille and full LED headlights. Instead more changes are made to the mechanicals.
The 7 series petrol engine line-up comprises the 740i, with a turbocharged straight-six motor producing 315bhp, the 750i, which gets a revised twin-turbocharged 443bhp 4.4-litre V8 engine, and the twin-turbo V12 760i, which now packs 536bhp and 553lb ft of torque. The Active Hybrid 7 will also be offered, which combines a turbocharged six-cylinder petrol engine and an electric motor for a total output of 349bhp. BMW has always been criticized for its chassis giving a poor ride quality. Crucially, BMW has worked on the 7 Series' chassis
The  7 series diesel lineup includes  a 730d, now with 255bhp and 413lb ft of torque, and the 740d (308bhp and 465lb ft) are more relevant for British buyers; indeed, the 730d accounts for around 80% of the 1500-odd 7 Series sold in here each year. All UK models will be available in regular- and long-wheelbase forms. Improvements made by BMW have taken down the CO2  emissions, 730d down to 148g/km and even the 750i to 199g/km; a deeply impressive figure for such a rapid petrol limousine. The all new BMW 7 Series goes on sale in September and is priced from £58,115.