Engines-Buy Engines-Used Engine for Sale-Reconditioned Engines-Gearboxes-Japanese Car Engines-Remanufactured Engines-Rebuilt-New Engines-Refurbished-Cheap Engines-Diesel Engines Rebuild
Ideal Engines Blog - Discuss Engine Issues With Experts
2012 BMW 5 Series Active Hybrid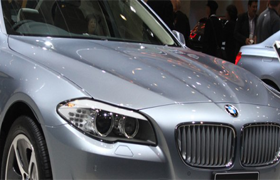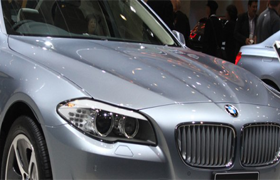 'Performance Hybrids' are leading the way in the new cars as nearly all the car makers are trying to catch in to this segment of the market. Porsche and Lexus are the prominent players. BMW doesn't want to be left behind hence the 535 active hybrid has been introduced.
The BMW active hybrid feels like a car that has been somewhat reluctantly turned into a hybrid. It's essentially a 5-Series saloon fitted with a 3.3-liter straight-six and an 8-speed automatic transmission. But BMW has replaced the traditional automatic gearbox torque converter with a 40-kilowatt electric motor, powered by a lithium-ion battery pack.
Inside, there are the same comfortable leather seats, quad-zone air conditioning, and BMW iDrive infotainment system you'd find in any 5-Series.  The ActiveHybrid 5 in Eco + mode. Is designed to give the best fuel economy, this mode uses the electric motor wherever possible, and changes gears earlier to keep the engine within its most efficient power band.
The BMW ActiveHybrid 5's single-motor full hybrid system is reluctant to push the mid-size luxury sport saloon along. Unlike the Toyota and Lexus system, these use a pair of motor-generators that provide continuously variable torque. It has CO2 emissions of 149gm/km and goes from 0-62 in 5.9 seconds.